Include these books about Native Americans for preschoolers in your learning library.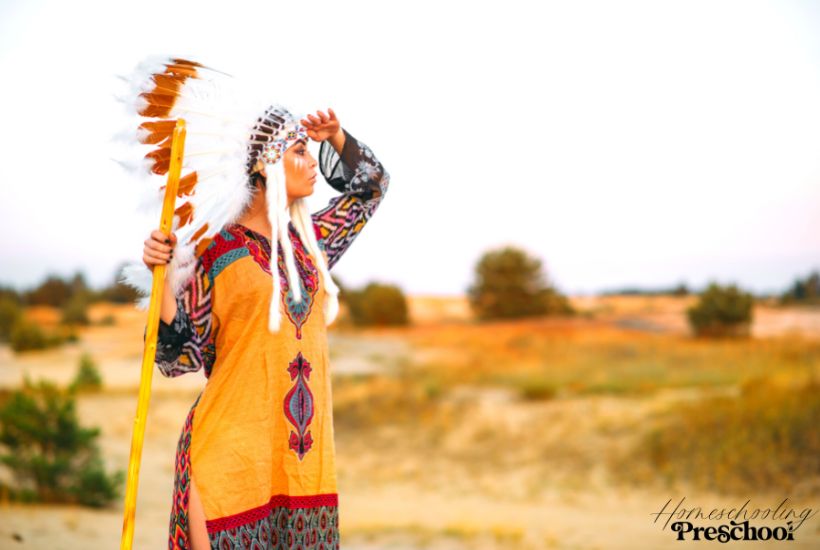 Books offer little learners a unique opportunity to learn about Native Americans and their culture.
Sharing Native American stories can introduce children to the traditions, customs and histories of these incredible peoples.
With November being Native American Heritage Month, it is a great time to introduce books featuring the first people of our country.
Stories that highlight Native American culture and community invite preschoolers to see first hand how they live.
Whether sharing folktales, biographies, or simple stories that feature modern Native Americans, young learners will gain an understanding and appreciation for the original people of America.
Teach preschoolers about Native Americans with these incredible stories.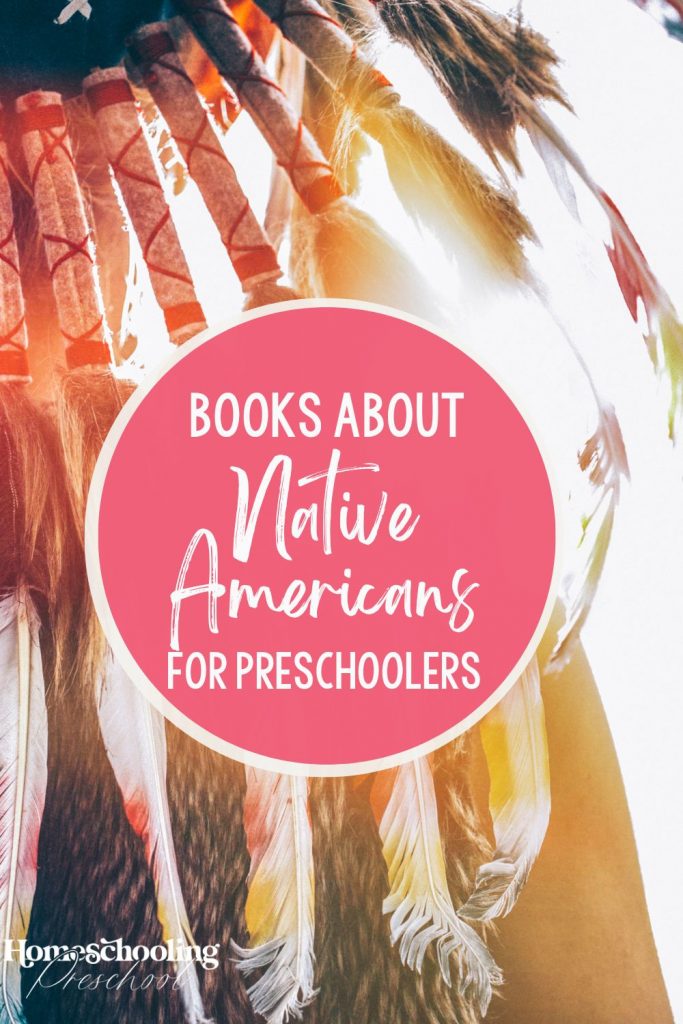 Native American Books for Toddlers
Discover fry bread and everything it represents to Native Americans. The beautiful artwork and lively text will engage even the youngest of readers.
Uncover the night sky with this Native American tale. This magical story will captivate both young and old students.
Learn about the power of dreamcatchers within the Native American culture. Preschoolers will be able to relate to the storyline and may even want to make their own dreamcatchers (instructions are given in the back of the book)!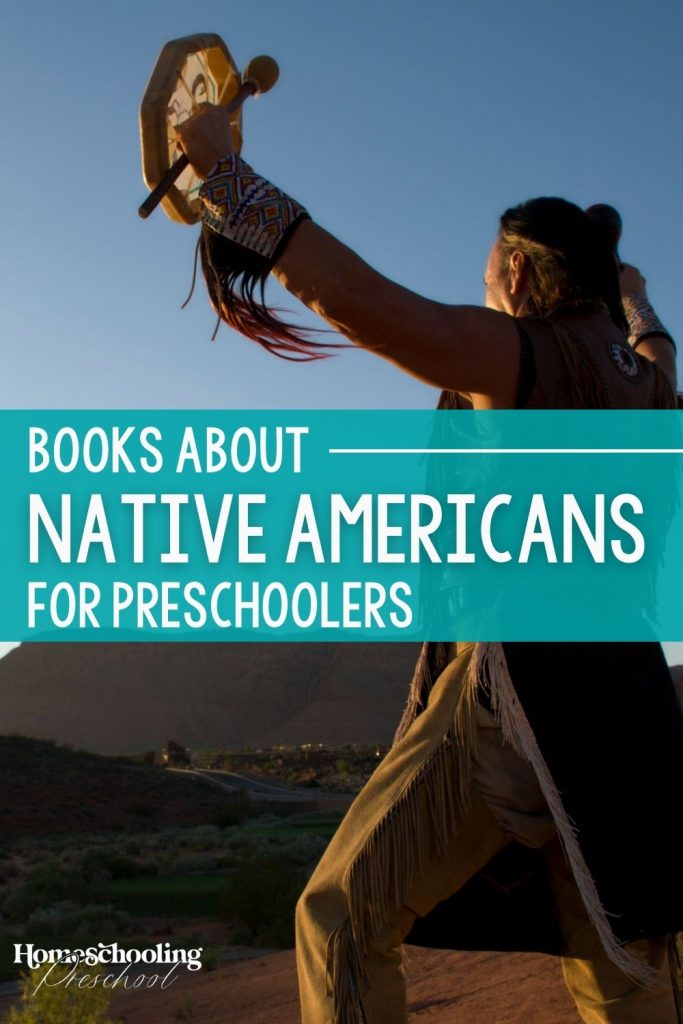 Introduce children to Native Americans with this book. The simple explanations provide a good baseline for further study of Native American culture.
Talk about Native American powwows by sharing this fascinating read with little ones. This fun and exciting story is sure to educate and engage small children.
This book shares thirteen different seasonal legends of Native Americans. Each unique moon story will fascinate preschoolers.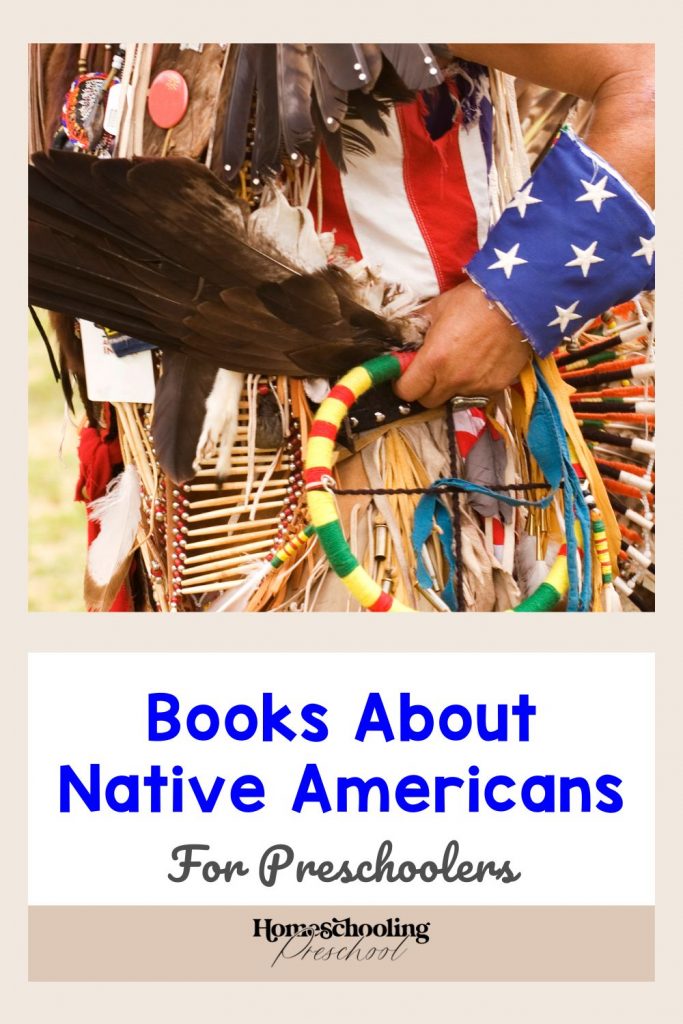 Journey with a crow as he brings light and warmth to other animals in this beautiful folktale. The repetitive text makes this read perfect for a preschool storytime.
Meet Native Americans who have made our world a better place. The inspirational biographies paired with incredible illustrations make this a great addition to any homeschool library.
Celebrate the first Americans with this introductory book about Native American tribes. The simple pictures and informational text will hold childrens' attention.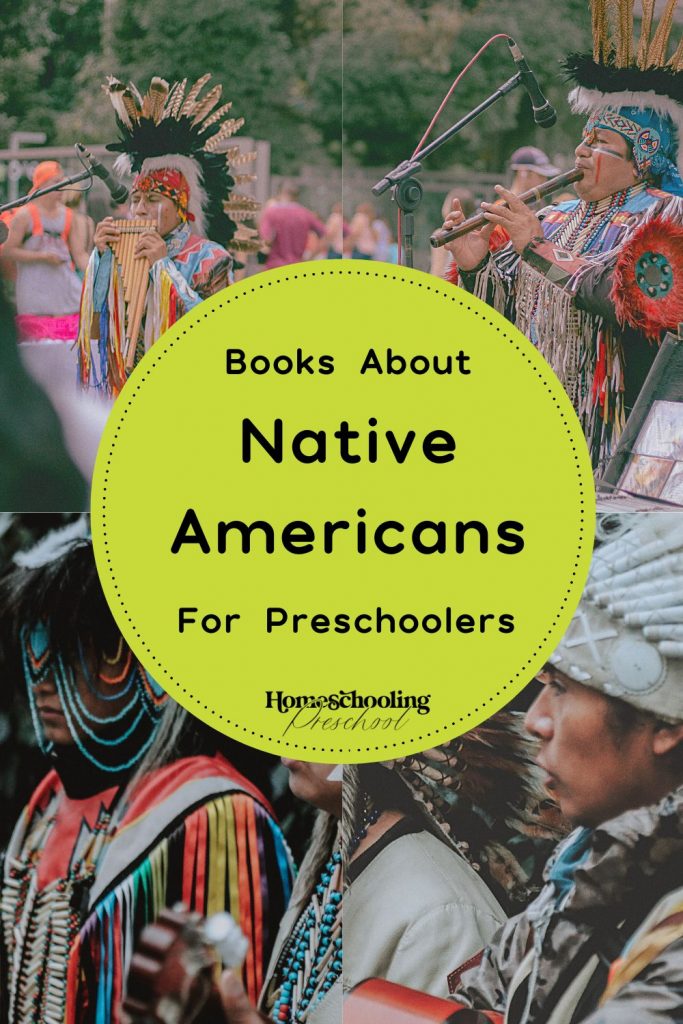 Encourage young readers to explore different Native American cultures. Filled with unique tribal stories and activity ideas, preschoolers can learn and craft together.
Preschool Books Featuring Native Americans
These preschool books featuring Native Americans will both entertain and educate little learners. They tell of the past, present, and future, and they celebrate Native American culture in a way that young readers can relate to. From picture books to informational reads, any of these Native American stories will be great additions to a homeschool preschool library.
Have you read any of these Native American books with your children?
You May Also Like…