Have fun teaching preschoolers with books about community helpers!
It's very important for little ones to become familiar with the people who are there to help keep them safe and help them grow. Learning about the heroes they see every day can be done by sharing books about community helpers with preschoolers.
These books will introduce, explain, and assist toddlers and preschoolers as they begin to recognize helpers within their community.
From teachers and mail carriers to police officers and firefighters, there are many hometown heroes that children will become familiar with by sharing these books with them.
Engage and educate little learners with books about community helpers during a storytime session or as an addition to a unit on heroes in the neighborhood.
Below are ten wonderful books about community helpers that are perfect for preschool.
Community Helpers Books for Kids
Share examples of community helpers with this picture encyclopedia for young learners. Informative and interactive, this book provides details in a way that toddlers can understand.
In this book, helpers that kids will see in an emergency situation such as a storm or natural disaster are introduced. From kind people in the community to firefighters and more, this story is great for little learners.
Get kids thinking about the roles of community helpers by identifying the hats that they wear. From construction workers to police officers, preschoolers will really enjoy guessing who wears what hat.
Learn about law enforcement, coast guard rescue, and more with this cute book about community helpers. The colorful illustrations throughout this board book make it a hit with little learners.
Go for a walk in this fun read and meet the everyday helpers of a community. Children will love saying hello to the mail carrier, sanitation worker, teacher, nurse, and other heroes in the neighborhood.
Discover essential workers with toddlers by sharing this delightful read with them. Educational and engaging, this story will inspire children to recognize and be thankful for community helpers.
Take kids on an interactive adventure in the community with this incredible book. Children will look for and identify essential workers throughout this exciting read.
Show little learners that they too can make a difference everyday just by helping others. By playing an active part in their community, children will discover that being a community helper can start at any age.
Meet people in the community that help make the neighborhood great. Including librarians, doctors, firefighters, and more, this is a great book for young children to learn more about community helpers.
Teach children to identify community helpers by their uniforms with this interactive read. Preschoolers will love guessing who wears what as they flip through the pages.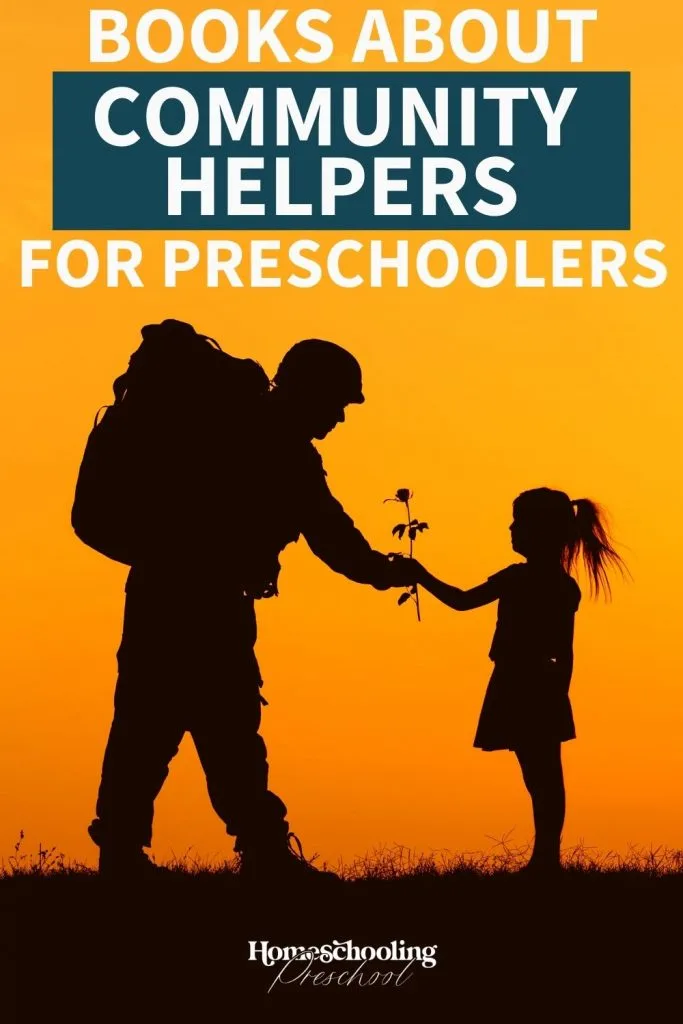 Preschool Community Helper Books
Introducing little learners to the amazing people that are the helpers of the community can be done with these preschool community helper books. Talking about who hometown heroes are, what they do, and how they work together will inspire and educate young minds.
You May Also Like…