Find some great books about ponds for preschoolers here!
Interest children in one of mother nature's smaller water features known as ponds. Filled with insects, fish, amphibians, and more, learning about ponds can be fun and fascinating for young minds.
Share information about the natural world with students by including a few good books about ponds during preschool storytime.
Perfect for supplementing a lesson on nature, animals, or as a simple introduction to science, these pond books offer many fun learning opportunities for little learners.
From pond life to pond characteristics, budding scientists will love exploring all there is about these small bodies of water.
Take a look at these pond-themed books that are great to read with toddlers!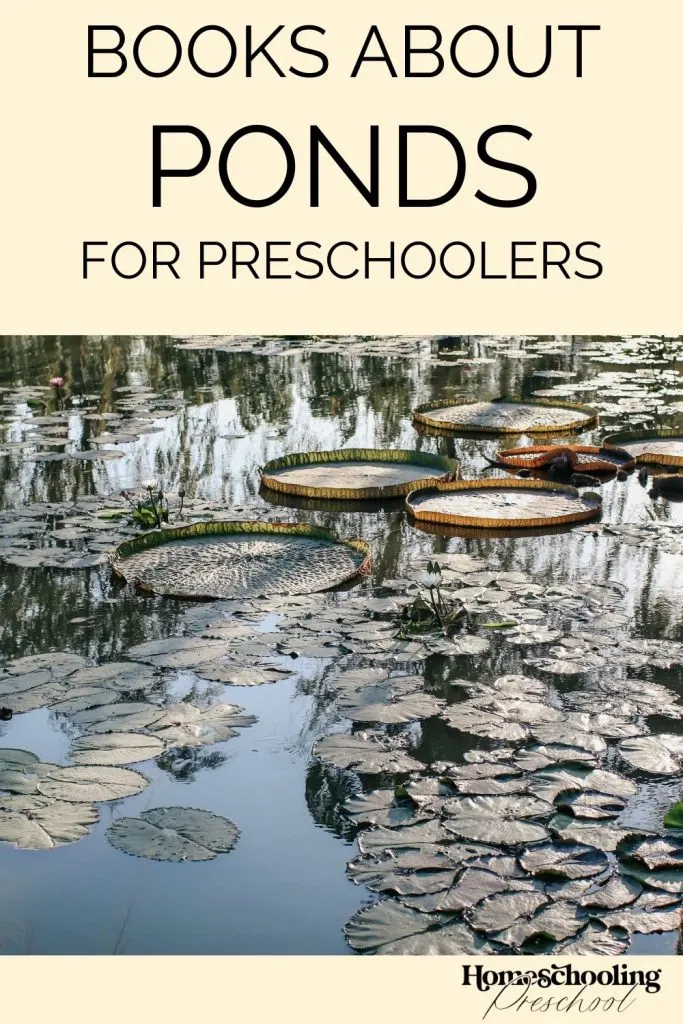 Pond-Themed Books for Toddlers
Meet a frog and his pond friends in this sweet story. This lift-the-flap board book is a perfect introduction to pond life for little learners.
Explore animals at the pond with this cute counting book. Great for kids who love the outdoors, this short read is big on numbers and information.
Discover the cattails swaying in the breeze while wildlife friends come together in this sweet pond story. With simple and rhyming text, this is an easy-to-read book for preschoolers.
Enjoy reading about life at the pond from a frog's point of view. Children will love vivid colors, and the short wording makes the story easy to understand.
Join a pig who just wants to swim in a pond with the ducks and the geese. This simple and playful story just might be a new favorite with your little learners.
Look and listen to see and hear what nature has to offer. Not just about ponds but meadows and woodlands as well, this outdoor interactive book is a wonderful storytime read.
Splish and splash in a pond with baby ducklings in this delightful story. With adorable illustrations, this board book will surely be a favorite among your little ones.
Learn about ponds with this book by National Geographic. Children will be introduced to animal and plant life that live within a pond's ecosystem.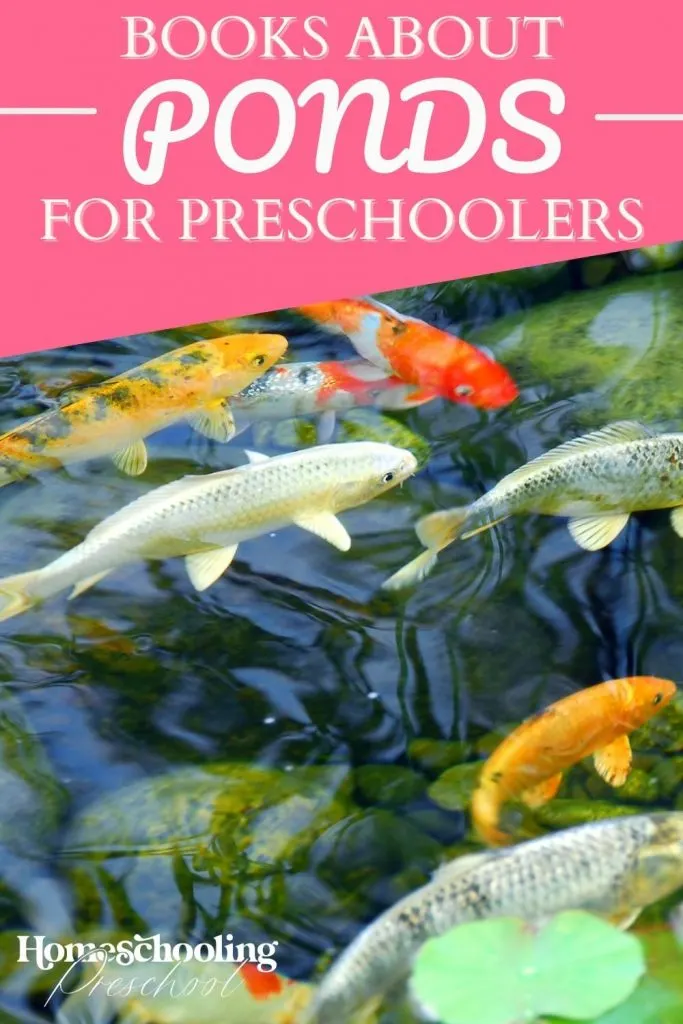 Join a young conservationist as he brings a community together to help restore natural life with this awe-inspiring tale. Young children will be inspired by the world around them.
Find out more about the circle of life in a pond's environment. In this wonderful read-aloud story, preschoolers will uncover unique interactions that happen within nature.
Preschool Books About Ponds
Introduce ponds and pond life to little learners with these fun stories about ponds for preschool. Both educational and interesting, preschool pond books are a great addition to every homeschool library.
Which of these pond books are you going to include in your next preschool lesson?
You May Also Like…