Get the scoop on books about ice cream for preschoolers!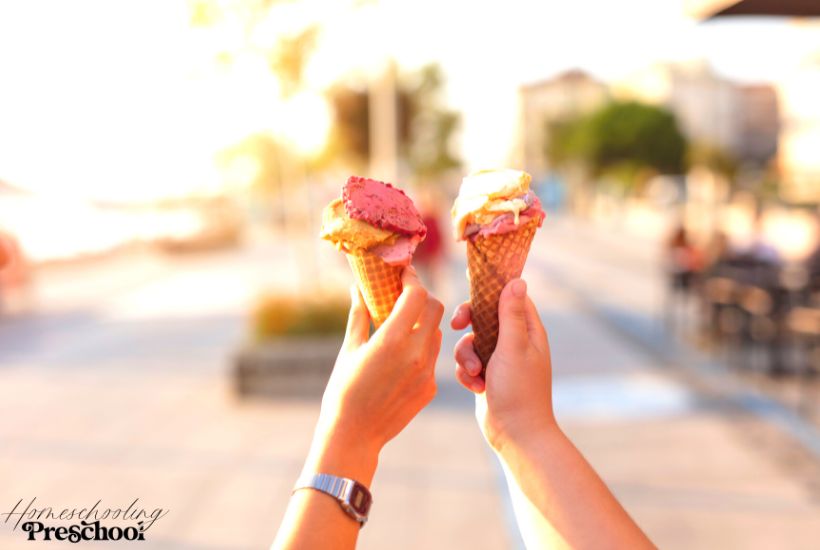 Ice cream is a popular tasty treat for all ages. Get the scoop on all things ice cream with preschool books about this delightful frozen goody. Read about where ice cream comes from, how it is made, and discover different flavors of ice cream.
Explore this delicious dessert any time of the year by reading ice cream books with toddlers. Stories about ice cream are great during an ice cream theme or a science unit.
Ice cream books are also a wonderful way to encourage dramatic play, self-expression and imagination. Sharing information about ice cream through educational reads and sweet stories makes learning fun for little ones!
Get everyone screaming for ice cream with this awesome list of ice cream books for little ones.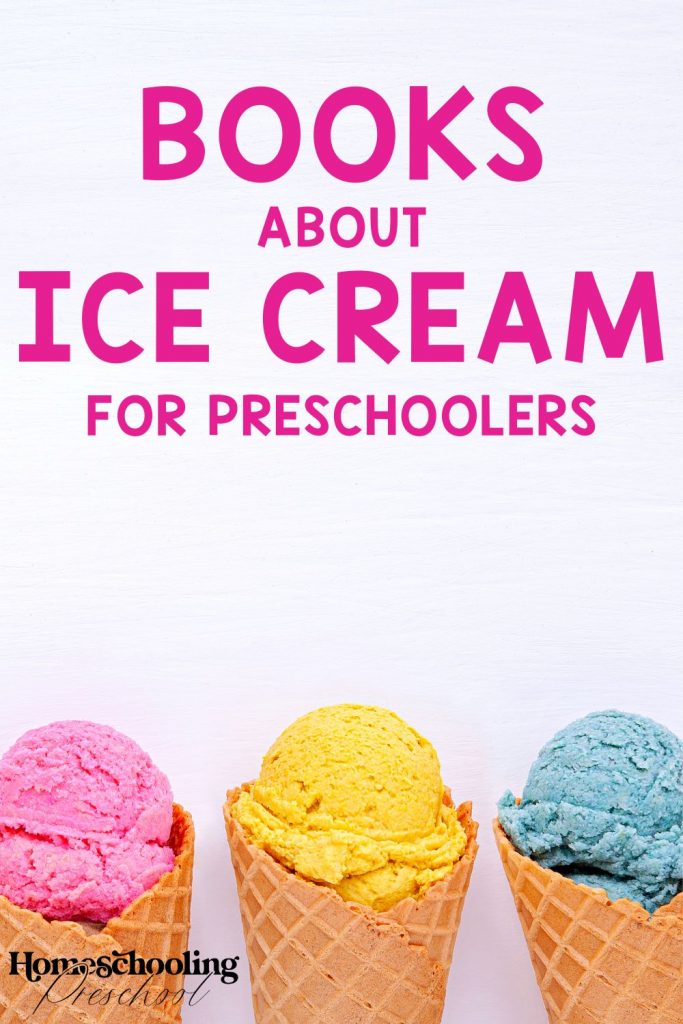 Ice Cream Books for Toddlers
Learn the basics of ice cream with this educational book. The farm to factory process will fascinate preschoolers.
Head to an ice cream factory with Splat the Cat. With easy-to-read sentences and clear concepts, this book is great for little ones.
Learn about trying new things with this silly ice cream book. This sweet story is perfect for preschool circle time.
Deliver ice cream all across the town with this fun read. Bright colors and a cheerful storyline will keep the attention of young learners.
Discover the history of ice cream with this informative book. The simple descriptions and fun facts make it easy for little ones to understand.
Make ice cream soup with this cute story. Filled with rhyming words and repetitive text, preschoolers will enjoy this sweet book.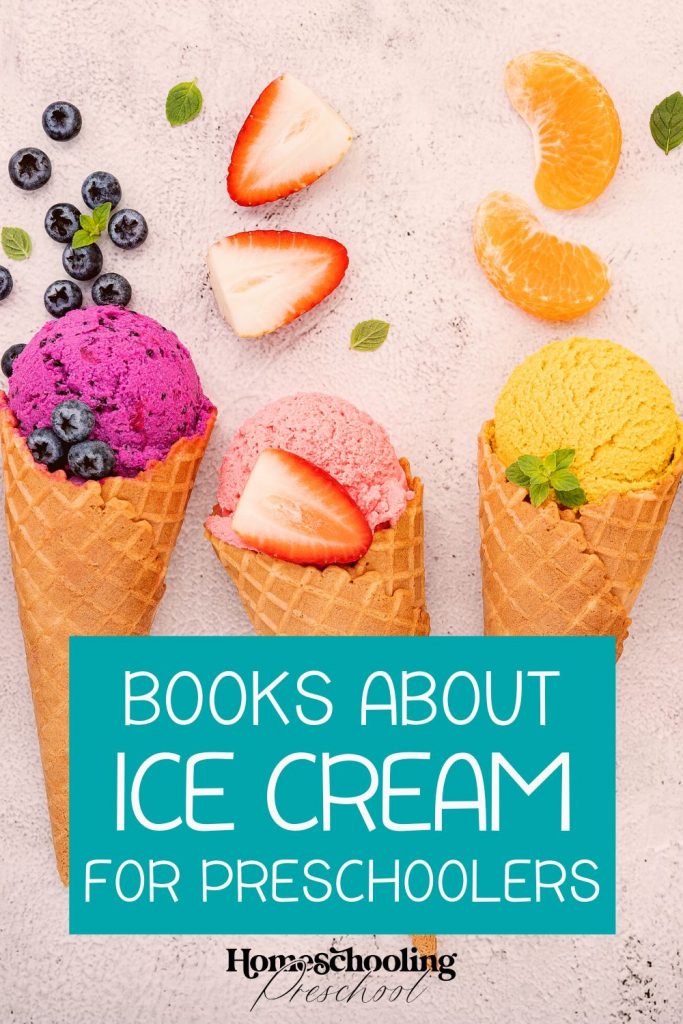 Practice numbers with this fun counting book for young learners. The colorful images are great for engaging young learners.
Encourage imagination and explore possibilities with this delightful story. The whimsical illustrations are sure to capture the attention of toddlers.
Explore the importance of dairy farming with this remarkable story for littles. Children will love learning more about where the milk comes from in order to make ice cream.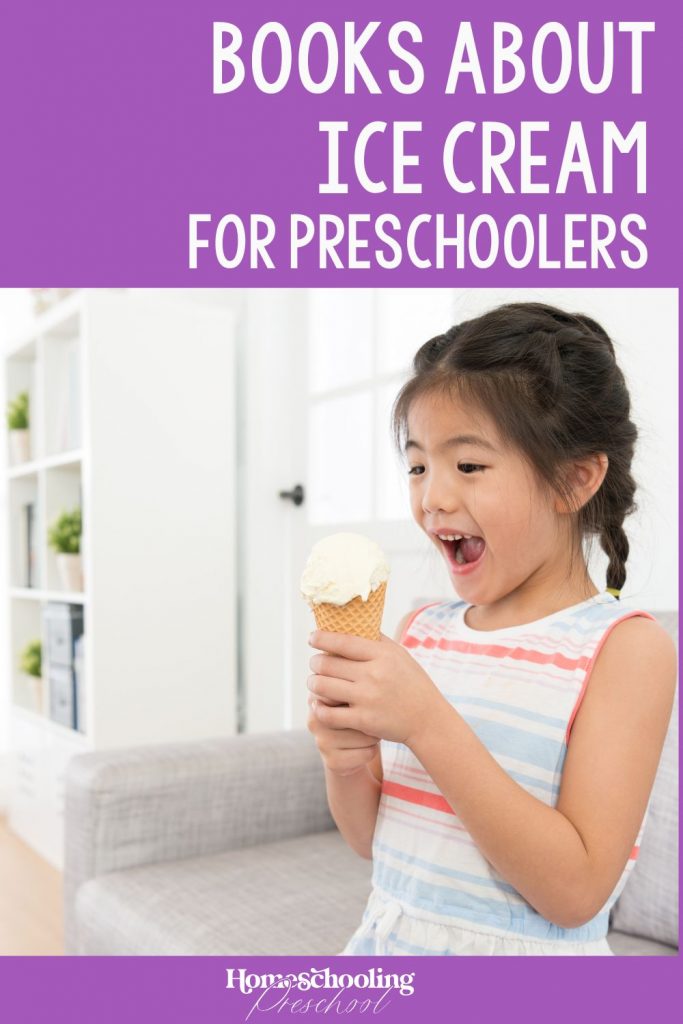 Go get some ice cream with Dee the Unicorn. With fun rhymes and colorful pages, this book is a win for preschool.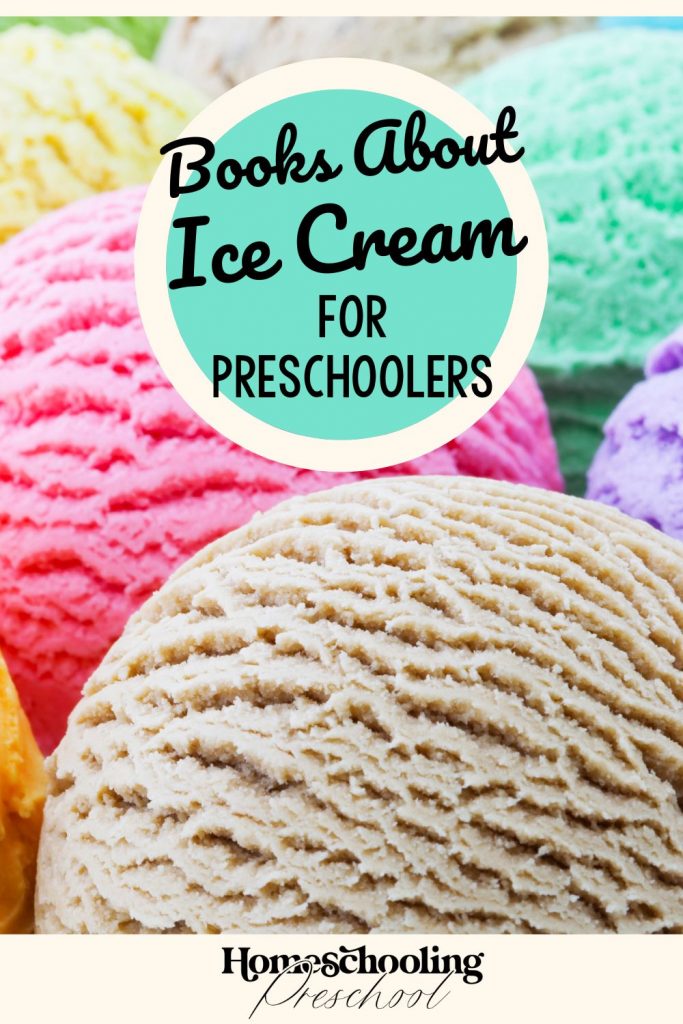 Preschool Ice Cream Books
Preschool books are a great way to teach toddlers about ice cream. From educational reads to silly stories, learning about delicious ice cream is super fun!
Have you read any of these ice cream books for preschoolers?
You May Also Like…