Heading to the pumpkin patch soon? Take a look at these exciting pumpkin books for preschoolers! They're perfect to read before setting off!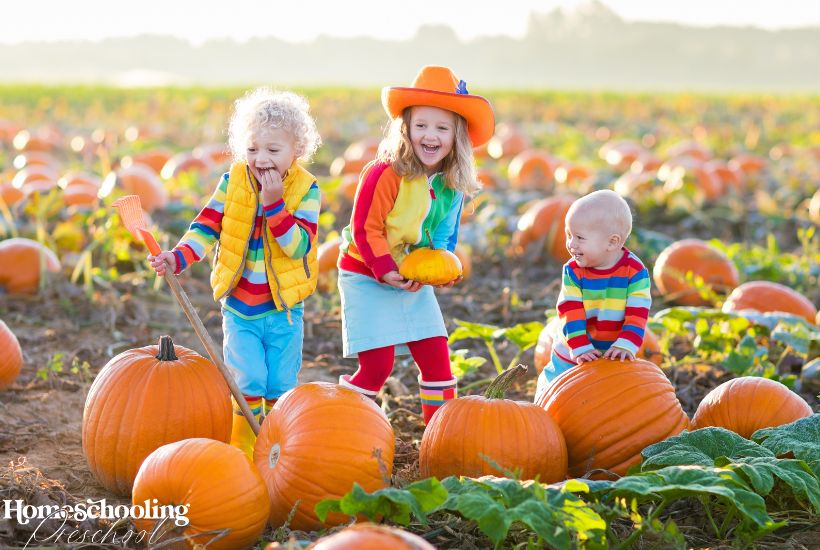 Preschool books are a wonderful way to help young minds learn and grow. Teach toddlers about pumpkins with books that are both educational and exciting. From real-life pumpkin tales to imaginative reads, there are many pumpkin books available to choose from.
Pumpkins are a terrific topic to bring up as the cool weather starts to fall upon us. Use books about pumpkins to enrich a lesson on autumn and the changing seasons. Pumpkin books are also a great way to enhance a Halloween or Thanksgiving holiday theme unit.
In addition, preschool books about pumpkins are fantastic for a simple storytime read. No matter what the reason, sharing pumpkin books with preschoolers will always be an enjoyable experience.
Check out this collection of pumpkin books for preschoolers!
Preschool Pumpkin Books
Explore the life cycle of a pumpkin with this special story. Engaging and educational, this book will teach about patience in an exciting way.
Enter a pumpkin contest with two little mice. Children will learn about the importance of working together with this remarkable read.
Go on a quest for acceptance with a very incredible pumpkin. This surprising story will keep the attention of little learners (and teachers, too!).
Take a guess on the number of seeds different pumpkins have. Full of wonder, this read is perfect for curious kids.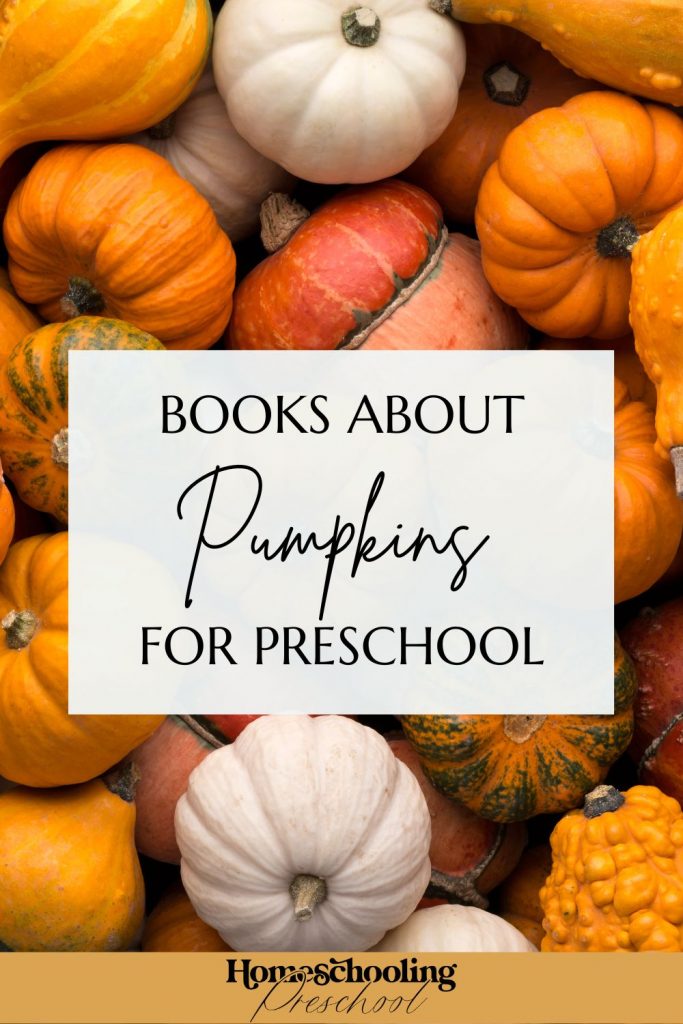 Teach preschoolers that it's okay to be different with this pumpkin story. Young minds will be able to understand the message of acceptance and kindness that is presented throughout this book.
Search for the perfect pumpkin with Peter. Young children will enjoy the rich colors and wonderful illustrations.
Celebrate pumpkins across America with this unique tale. Interesting and educational, this book is a great addition to any homeschool library.
Introduce Halloween fun to preschoolers with this cute counting book. Filled with colorful illustrations and rhyming text, this pumpkin book is excellent for preschool.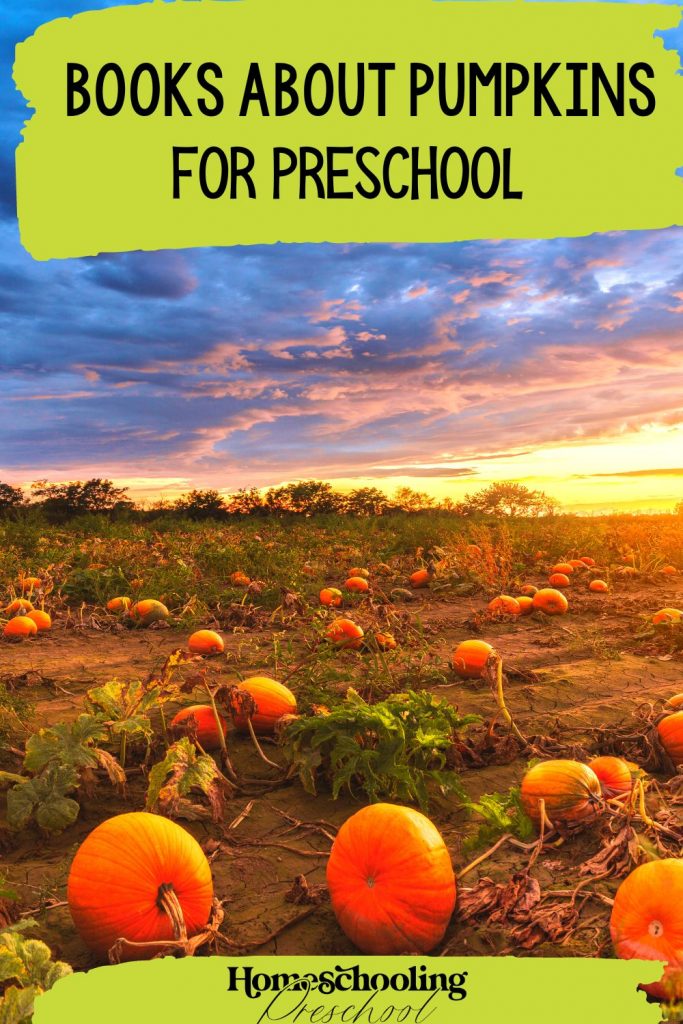 Discover the perfect pie by sharing this funny story with little ones. The repetitive lines and quirky images make this a wonderful storytime read aloud.
Learn what to do when you have more than enough pumpkins. This sweet story highlights sharing and helping others.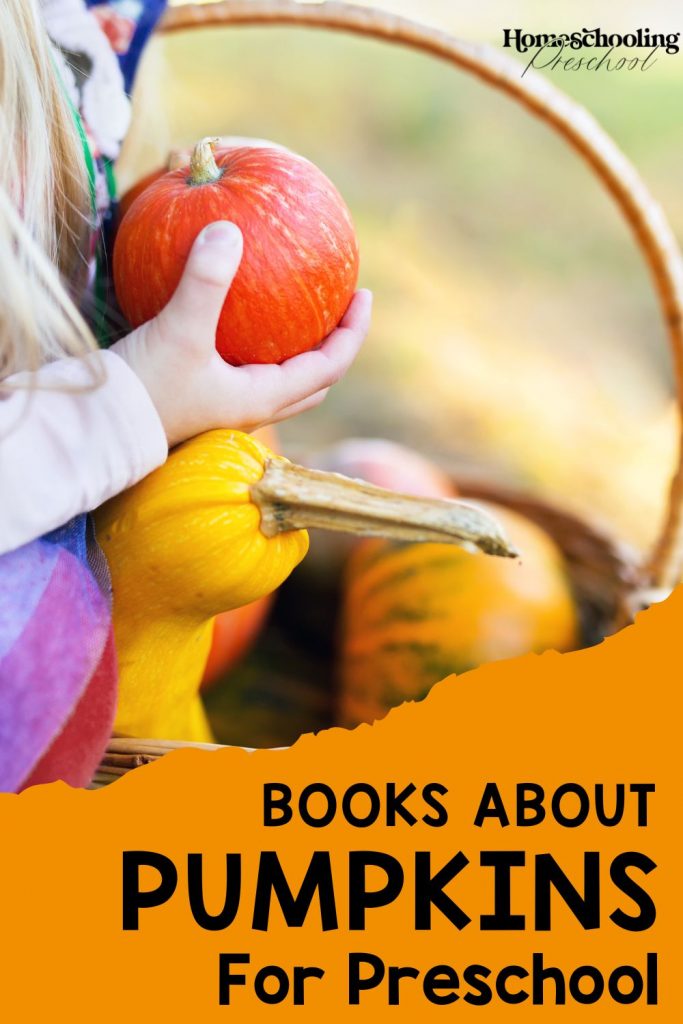 Pumpkin Books for Homeschooling Toddlers
Celebrate everything pumpkin by reading plenty of entertaining and engaging tales with little ones. From silly stories to informational text, this list of pumpkin books is made for young minds. Add some of these amazing books about pumpkins to your homeschool library today!
What books do you think your preschoolers will like best?
You May Also Like…