Homeschooling doesn't always mean staying at home and learning; it can often mean heading outside or taking preschool field trips somewhere! Your child can learn about different things and expand their sense of self.
However, where could you go? Here are some homeschool preschool field trip ideas to give you some inspiration.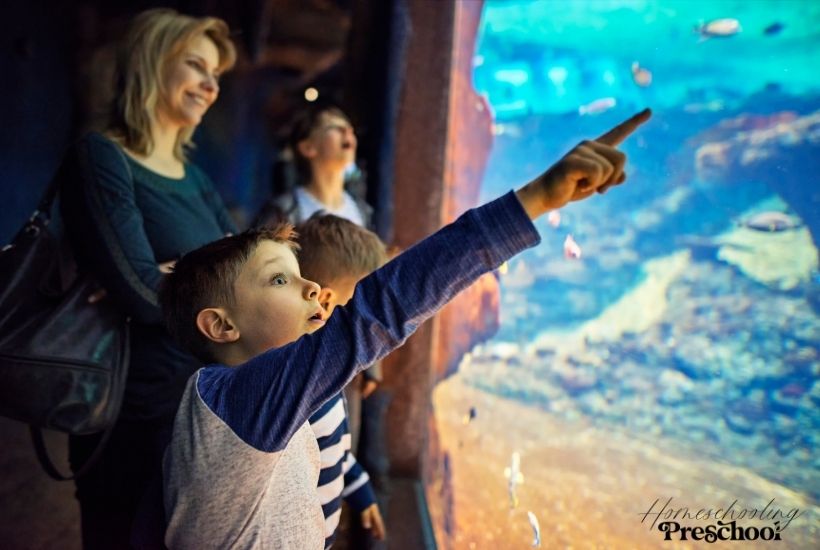 Homeschooling Preschool Field Trip Ideas
Fire Station
A fire station is an exciting place for a child, and it is also a great educational venue to teach things such as fire safety skills.
Your preschooler can learn about the role of the fire station and the people that work there, things that cause fires, and fire safety. The first week in October is Fire Safety Week so many towns have open houses or fire trucks on display that week. It's an easy homeschool preschool field trip idea!
Pumpkin Patch
The pumpkin patch is an excellent place to take your preschooler in the fall. They can learn about how pumpkins grow and understand where vegetables like a pumpkin come from. A pumpkin patch might also have other fields growing fruits and vegetables that you can explore.
Pro Tip: Avoid the weekends when patches are the busiest and head to the fields during the week when you will have time and space to explore.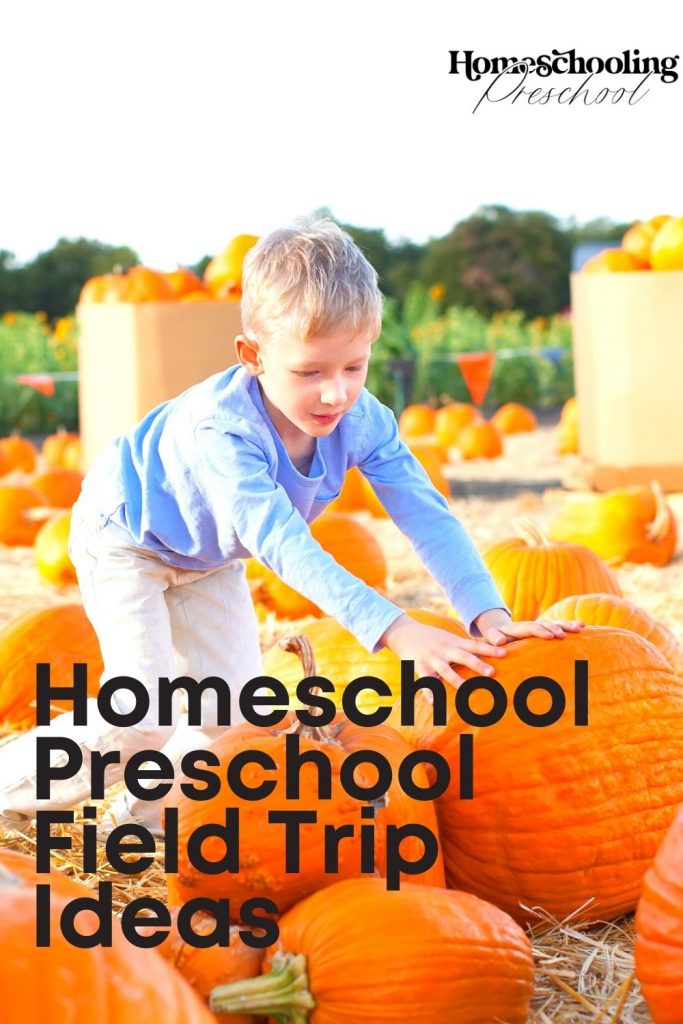 The Farm
Preschoolers always love a trip to a local farm. There they can experience and see different animals and learn about their different roles on the farm.
For example, watching dairy cows being milked is something they are not likely to forget anytime soon!
On the farm, kids can also learn what is involved in looking after the animals, and at different times of the year, they may be able to see and pet baby animals.
An Aquarium
Stick with the theme of animals and head to the local aquarium! It can also be a great place to take your preschooler on a field trip.
Preschoolers can learn about the role of different fish, watch the colors of undersea life and explore a more sensory experience.
Some aquariums will even have a rock pool where your preschooler can touch and feel different sea life.
The Planetarium
Space is a great subject for preschoolers as they get excited about the stars and planets.
Heading to the planetarium could be an excellent option for a homeschool preschool field trip. Planetariums tend to have different videos showcasing the planets and sometimes hands-on activities for young children to experience while they are there.
Interactive Museums
Museums are usually reserved for older children as they offer a more knowledge-based experience, but more and more interactive museums are popping up that are perfect for preschoolers.
Here they can do science experiments, learn about things like friction and physics, and even test out different theories. They may not completely understand the concepts of some of the activities, but they will have fun while they're learning and grasping what they can.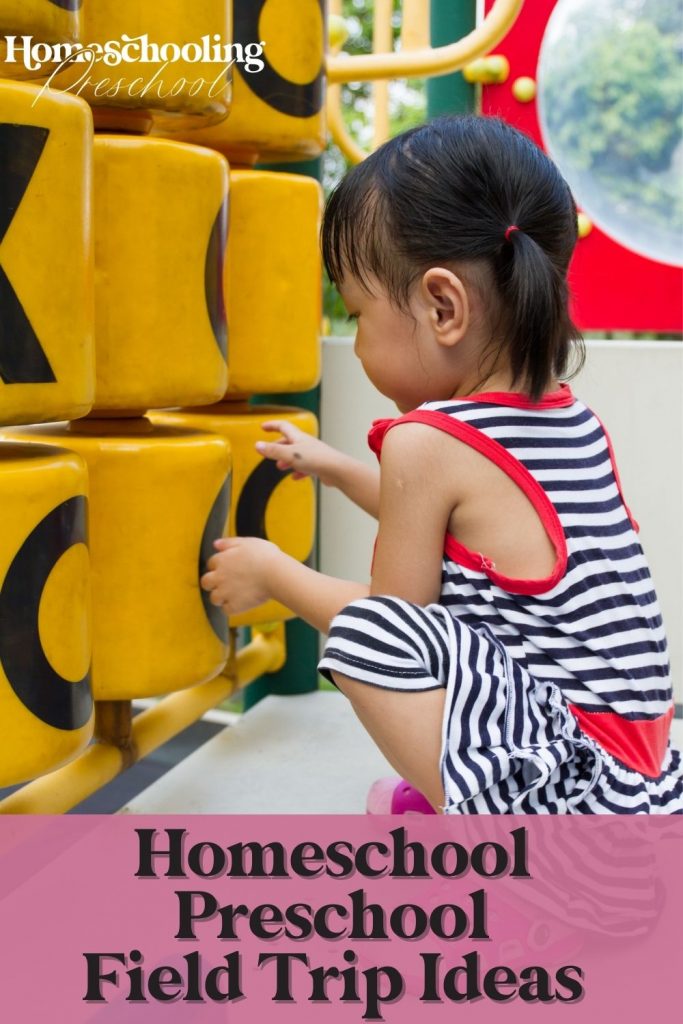 Gardens, State Parks, Woodland Areas
There is nothing more exciting than getting outside and up close with nature, so heading for a field trip in your local gardens, state parks, and woodland areas can be a lot of fun.
You can learn about plants, animals, and insects while enjoying being outside and the fresh air.
Places of Worship
Finally, if you wanted to explore religion, then you could take a field trip to different places of worship or focus specifically on your religion and head to your own place of worship aside from your usual services.
This can help a child to understand some of the different concepts.
The possibilities for preschool field trip ideas are endless! Even the grocery store can be a fun experience! So, grab your bags and head out for a day of adventure!
YOU MIGHT ALSO LIKE…