Delight little ones with these children's books about apples. In the fall, there's nothing better than apple books to make it feel more like the season!
Teach preschoolers all about apples by reading books with them. Board books, picture books, and storybooks are all wonderful ways to introduce apples to toddlers. Young minds will appreciate the simple text and colorful images that make preschool reads so amazing.
Books about apples can be shared with little learners any time of the year. They are especially great during an autumn theme, science lesson, or as an introduction to fruit trees. Read apple books with children just for fun or as an educational lesson. Either way, preschool students will be both entertained and engaged with books about apples.
Enjoy this list of apple books for preschoolers.
Apple Books for Preschool
Learn all about apples with this realistic picture book. Preschoolers will enjoy the incredible images and fun facts about apples.
Join Maria and her family as they pick apples to make applesauce. Written for little learners, this apple book honors traditions and heirlooms.
This board book is an incredible introduction to apples. The easy-to-read text and bright pictures teach toddlers how apples go from seed to store.
Take a trip to the orchard with this exceptional read. Little ones will experience the joy of picking apples as they go through this story.
Meet Johnny Appleseed in this biographical book made for little learners. The fun facts and vibrant images will keep kids' attention from beginning to end.
Explore everything apple by sharing this book with preschoolers. The descriptive text and bright images make this an incredible teaching tool for young learners.
Search for the finest apple pie ingredients with this extraordinary book. Told both well and simply, this charming story will be loved by all ages.
Discover different varieties of apples at an apple orchard. This terrific read is written in a way that young minds can comprehend.
Head out on an apple adventure with Mouse. This witty tale teaches an important lesson about sharing that toddlers can relate to.
Discover what life is like as an apple farmer with this remarkable read. Each page presents preschoolers with simple, yet interesting, words and images.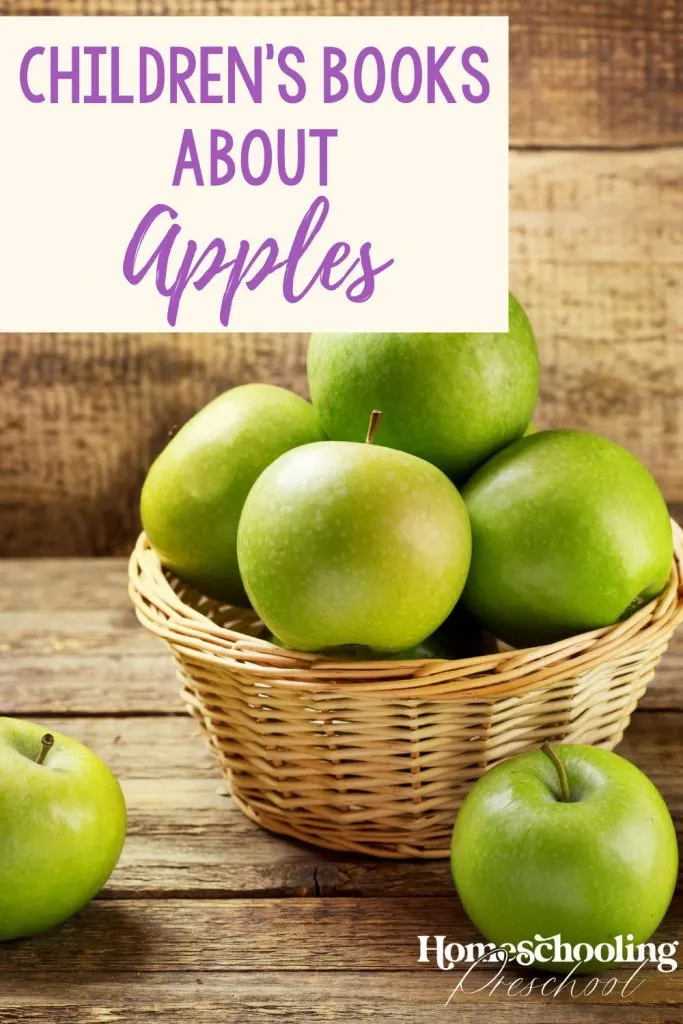 Books About Apples for Kids
Books about apples for little learners are sure to engage and delight young children. With beautiful illustrations and attention grabbing stories, the apple books on the list make a perfect addition to any storytime session.
You May Also Like…