April showers may bring May flowers but the flowers in these crafts won't wilt away. These flowers are perfect for any time of the year!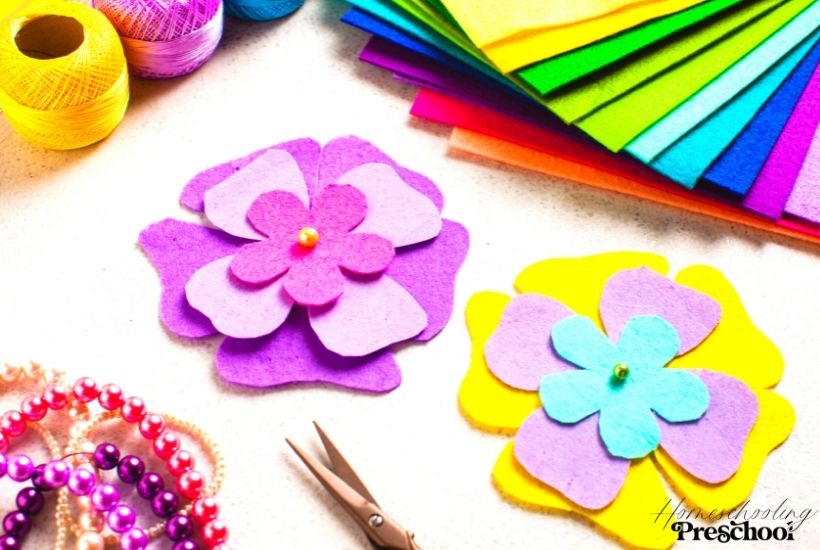 Making Preschool Flower Crafts
Making crafts with your preschooler is more beneficial than just ending up with a cute keepsake (although that is a perk).
Many fine motor skills are used in tracing, cutting, placing pom-poms, and painting. Having strong fine motor skills helps with zipping zippers, picking up food to eat, writing, and so much more!
These flower crafts allow your preschooler to practice making choices when it comes to the colors that are used in the projects as well as where different items are placed in each craft.
Spatial reasoning is practiced when your preschooler decides where to put the flower (even if that means there is no room for the stem).
The more practice your little one has with making choices, the stronger her decision-making skills become.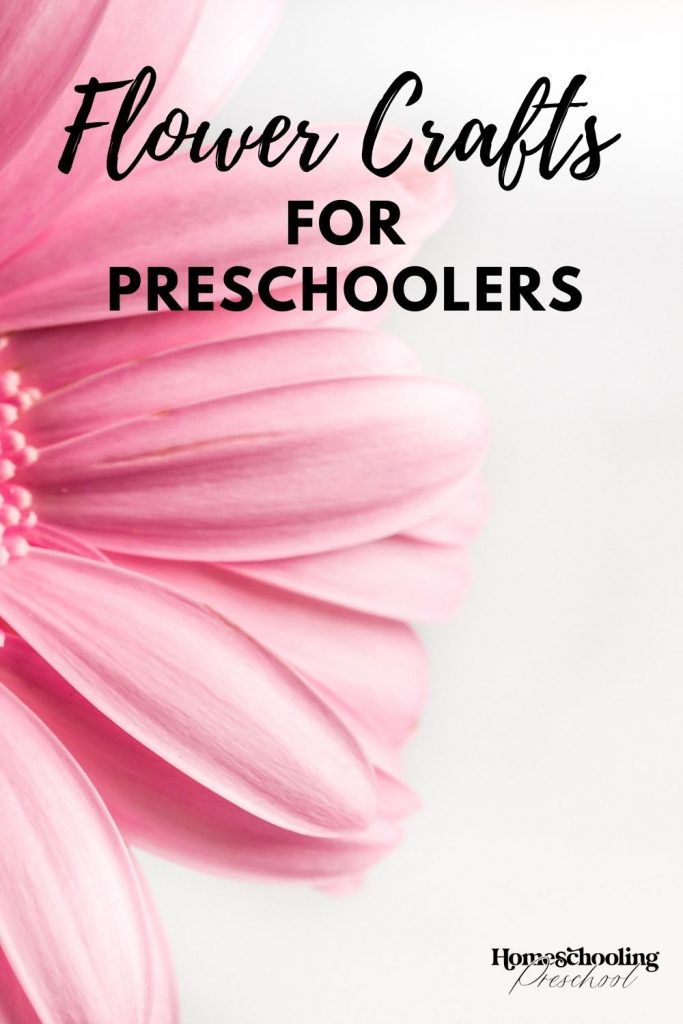 Colors, shapes, and sizes are all reinforced in these flower crafts. Talk with your preschooler about what colors they have to choose from. Ask them what shapes they want the petals to be or how tall they want the flowers to be.
Creativity is encouraged and strengthened while preschoolers make crafts. With you by their side, your kids will be able to feel safe and comfortable taking risks when it comes to creating things.
Allowing your kids to take creative ownership over the piece reinforces that they can make decisions for themselves. Making crafts should be fun and stress-free. There is no one way to do a craft and usually the more imperfect it looks, the cuter it becomes!
When things don't go as planned during craft making, kids learn to adapt and to make it work. This is a valuable skill that needs to be practiced to help your preschooler cope and adapt when things don't go as planned in other areas of her life.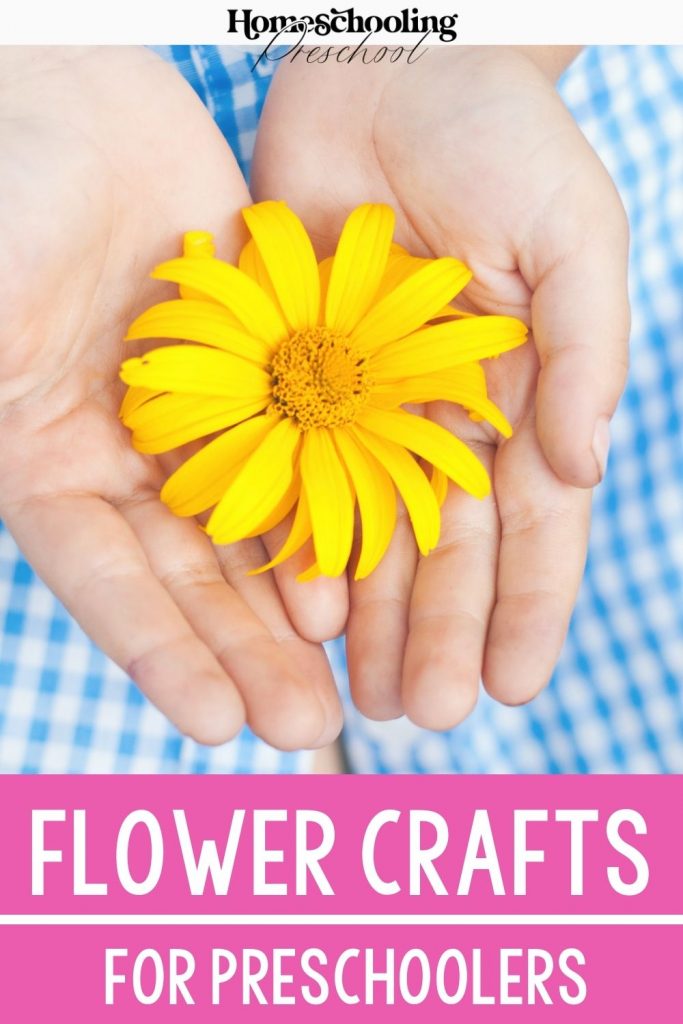 Crafting is a safe place for your preschooler to play and experiment how different items work and to come up with various uses for one item.
You get to spend quality time with your little ones! This is one of the most valuable things about doing crafts with your kids. You get to help them make something adorable and you get to spend time creating something new with them.
When the craft is done, you will have a great keepsake or a great gift. Be sure to label the back with your kid's name (have her try to write her own name, too) and the year to help you remember when it was made.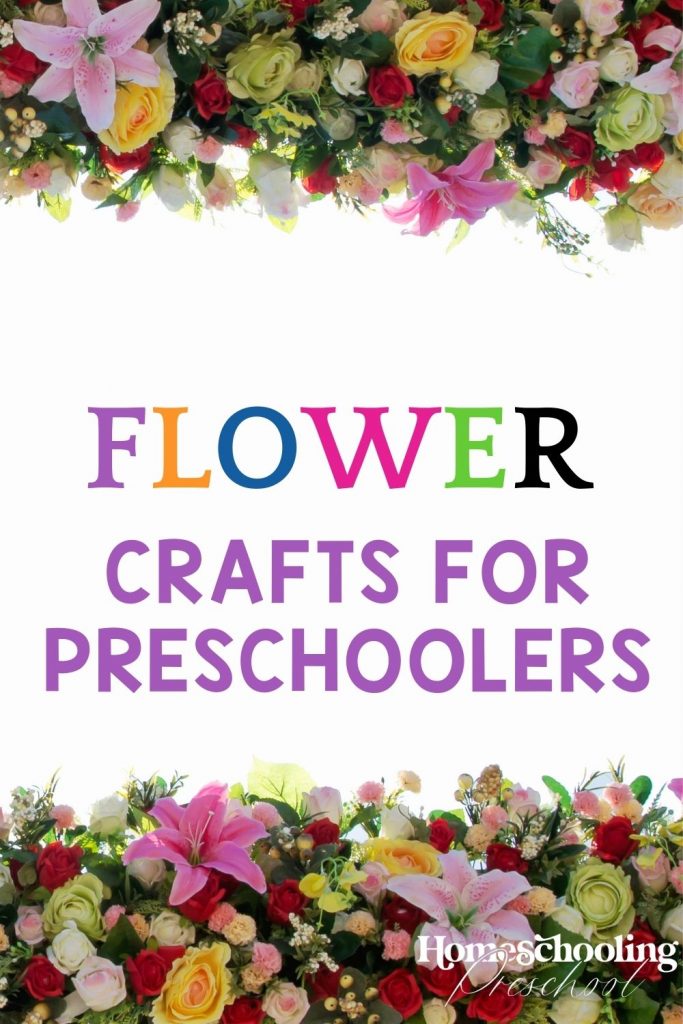 Supplies You'll Need to Make Preschool Flower Crafts
Each project has a different set of supplies but here is a general list of the most common items. Please check the project you are doing to make sure you have everything. The most common items are:
paper or cardstock (white and colored)
toilet paper roll
paint
pipe cleaners
glue
pom poms
scissors
markers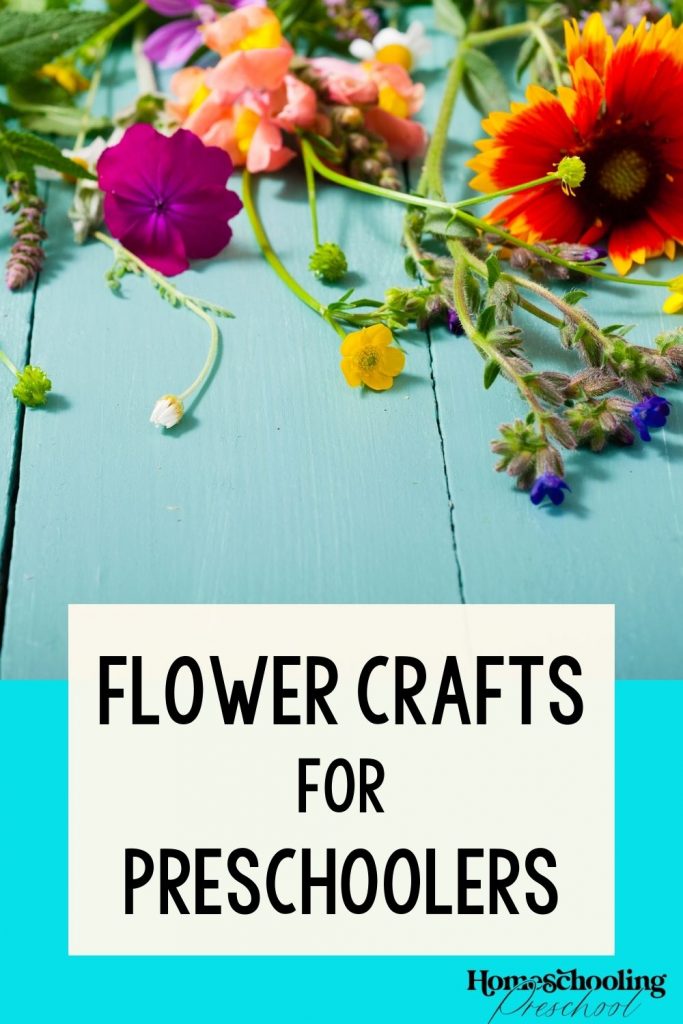 The Cutest Preschool Flower Crafts
Super Cute Preschool Flower Crafts
Each of these flower crafts for preschoolers are the perfect way for your little ones to start enjoying some spring flowers even before they bloom! They also make a great homemade gift for mother's day or just a thinking of you gift for grandparents or other family members!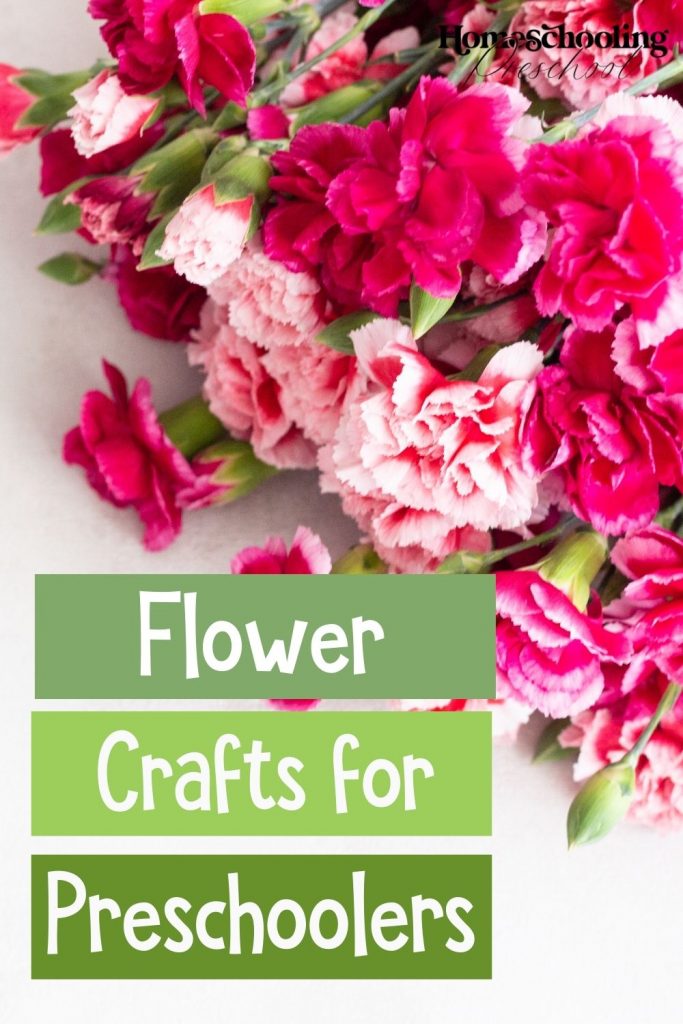 YOU MAY ALSO LIKE…