Explain dollars and cents with these books about money for preschoolers.
Introducing children to important concepts such as money can be done easily by reading books with them! Books are more than just entertainment for preschoolers.
They are powerful learning tools. Preschool books have relatable storylines with engaging pictures that can help to develop young minds.
Learning what money is, how to earn money, saving money, and sharing money are all valuable lessons for preschoolers.
Share stories about money at the beginning of a class unit on money or math, read money books during a storytime session, or simply add a few good books to the preschool library to explore later.
Keep reading to find 10 magnificent books about money for preschoolers!
Amazing Preschool Books About Money
Go on an adventure with Curious George. This read will teach little ones about working hard and saving money in a way that they will understand.
Instill good financial habits in children with this classic Berenstain Bear book. Talking about the basics of budgeting is made easy with this kid-friendly story.
Teach a lesson on spending and saving by sharing this cute tale with young readers. Filled with great writing and colorful illustrations, this read is perfect for preschool.
Get little ones thinking about the concept of earning money with this adorable book. The detailed drawings and engaging text work well together to keep the attention of young minds.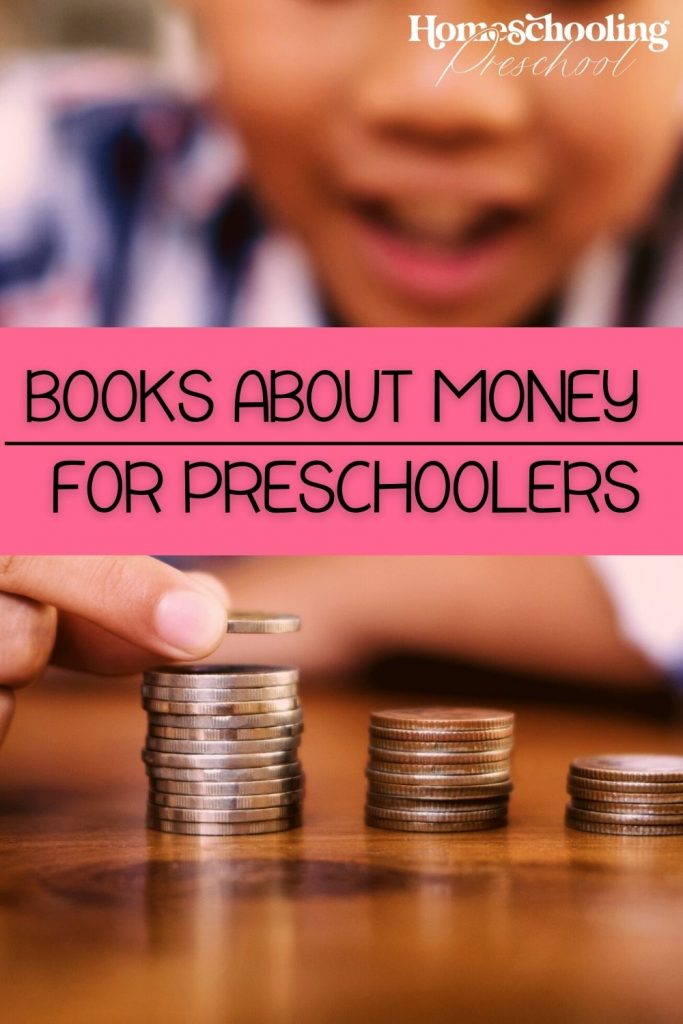 Demonstrate what it is like to work hard for something with this book. Addressing the importance of saving, this heartwarming tale is great for storytime.
Learn about saving and spending with this wonderful story. Created with bright illustrations, this educational tale will capture the attention of readers, young and old.
Discover the importance of counting, earning, and saving money while reading this incredible book. With an interesting storyline and nice imagery, preschoolers will enjoy this book.
Introduce money concepts to little ones by reading this well-thought-out book. Teaching valuable lessons through colorful pictures and interactive text, this read is a win for everyone.
Share money lessons about saving, investing, and donating with this great children's book. Filled with relatable experiences shared through an entertaining story, toddlers will stay engaged from the beginning to the end of this read.
Talk about the value of money and the value of giving with this incredible story. With fantastic artwork and interesting text, this book explores counting, math, empathy, and generosity.
Books to Teach Toddlers About Money
Using these books to help teach preschoolers about money is a fun and engaging way to build their understanding of this important life skill. Hopefully, the books in this list will help you get started with talking money to toddlers!
You May Also Like…