Here are some of the best books about weather for preschoolers!
For little ones, the changing of weather is a new experience. The sunshine can be delightful, while a thunderstorm may seem scary. Help young learners understand more about all types of climate conditions by reading books about weather for preschoolers.
Incorporating books about weather can be done in a number of ways. Use them during a weather-themed dramatic play, as an introduction to science, or even just as a new addition to storytime. Sharing books about the weather can be a fun and interesting experience for all of your favorite little learners!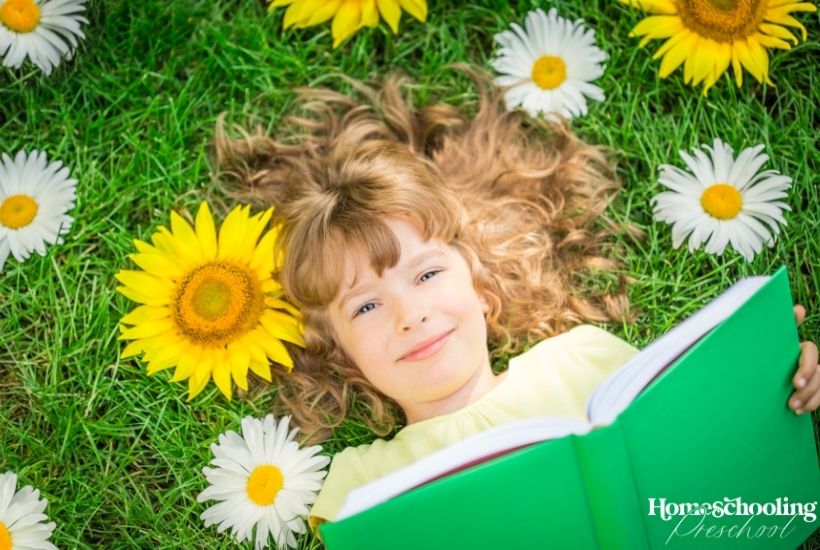 Take a look at our favorite weather books for preschool!
Weather Books for Preschool
Take little ones on a journey to experience the changing weather in the city. A wonderful read for children, this book tells the story of an approaching thunderstorm and how they aren't always so scary.
Full of interesting information about all different kinds of weather, young learners will love this Cat in the Hat's Learning Library book. With fun rhymes and descriptive pictures, engaging preschoolers has never been easier.
Step into Freddy the frog's world as he starts to predict the local weather. Children will get a kick out of Freddy saving the day, and they learn new weather terminology, as well.
Help kids learn about the different cloud shapes with this awesome tale. Preschoolers will enjoy both the story and the pictures.
Explore the beautiful phenomenon we call rainbows with your favorite preschoolers. With great illustrations and fun facts, it's an easy read for most young learners.
With the help of a few animals, children will learn about all types of weather in this great read. From hurricanes to tornadoes, this book is an excellent choice to introduce the concept of weather to little ones.
Engage young minds in learning about the weather with this fun-to-read weather book. With sorting and matching activities throughout the story, preschoolers will love exploring all kinds of seasonal weather.
Sway, play, and discover all the properties of wind with a group of friends in this superb story. Using sounds and body motions, this fantastic weather book will be a hit with little ones.
Share different weather experiences by reading this book about weather. With beautiful pictures and real-life scenarios, kids will better understand the concept of rain and other weather elements.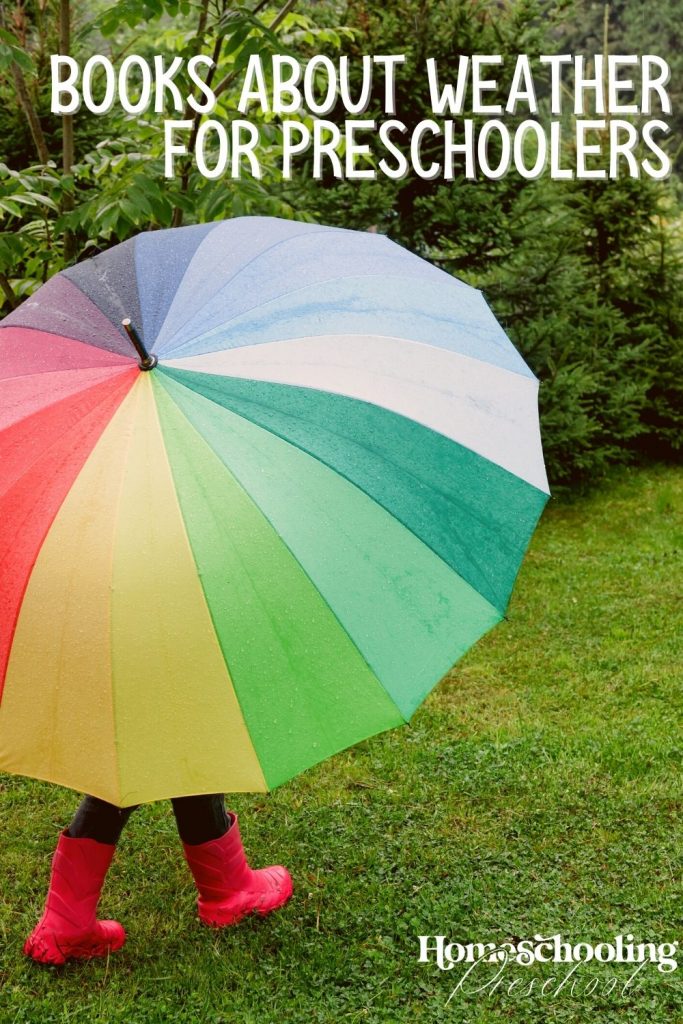 Preschool Books About Weather
From sun and clouds to wind and rain, and everything in between, young readers will love discovering all there is to know about the weather. In fact, any or all of these books will make a great addition to your little learner's library. Which one will you read first?
You May Also Like…