Your preschooler will go wild for math practice with these Zoo Animals Color by Number.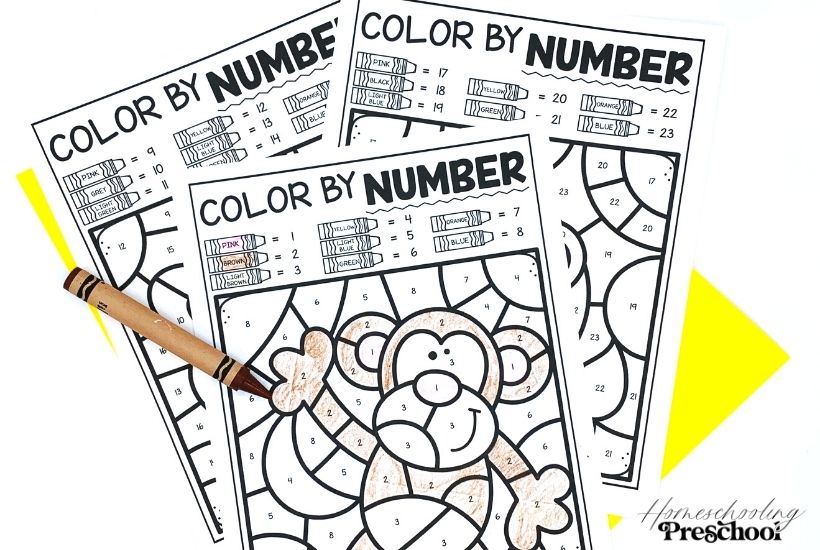 The Benefits of Color by Number
Color by Number worksheets go beyond a simple coloring page. Your preschooler learns:
Number Recognition
Identifying the numbers 1-10 is a major preschool math milestone. These activity pages are a great way to review the numbers one through ten.
Color Recognition
When your preschooler fills out the crayon color key, he will practice identifying the colors. Not only will he learn the basic colors, but he will identify light and dark versions as well.
Spatial Relationships
As she colors the various shapes in the picture, your preschooler will see how those shapes fit together to create a recognizable animal.
Fine Motor Skills
Lay the foundation for neat handwriting the fun way! Coloring inside the lines helps your child practice coordinating his hand muscles with what he sees.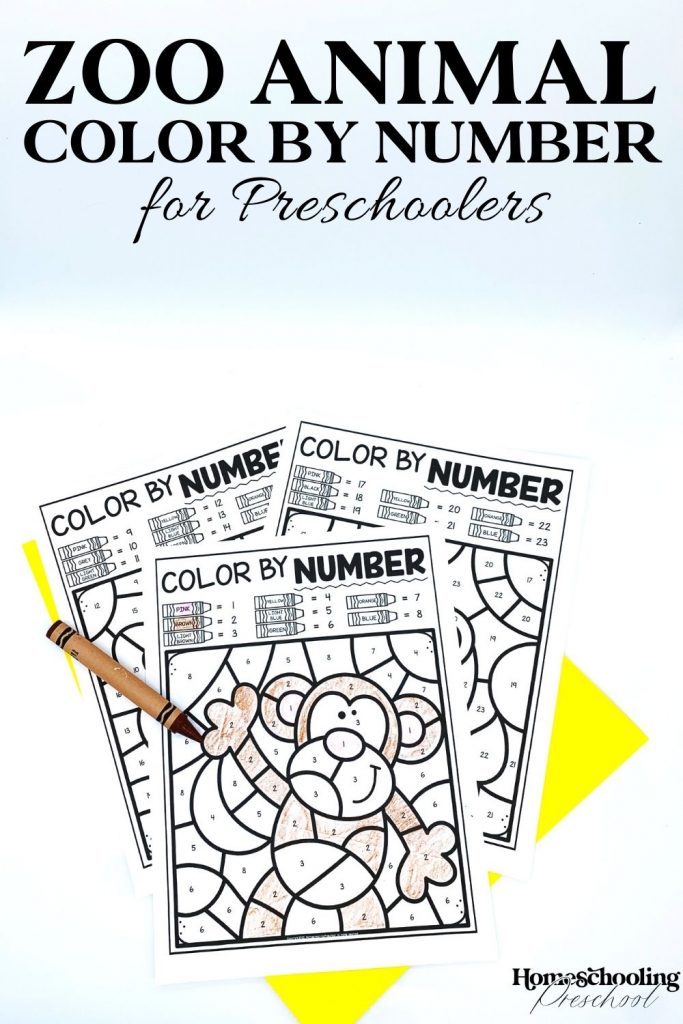 How to Use Zoo Animals Color by Number in Homeschool Preschool
This pack of Zoo Animals Color by Number is the perfect math lesson for preschool. You can use it as the lesson of the day or as an extension activity or station in your Montessori preschool.
Children love animals, so this is a catchy way to work number practice into your homeschool. It also pairs perfectly with a zoo field trip or animal unit study. Wrapping your lessons around a theme is an easy way to add interest and variety to your homeschool day.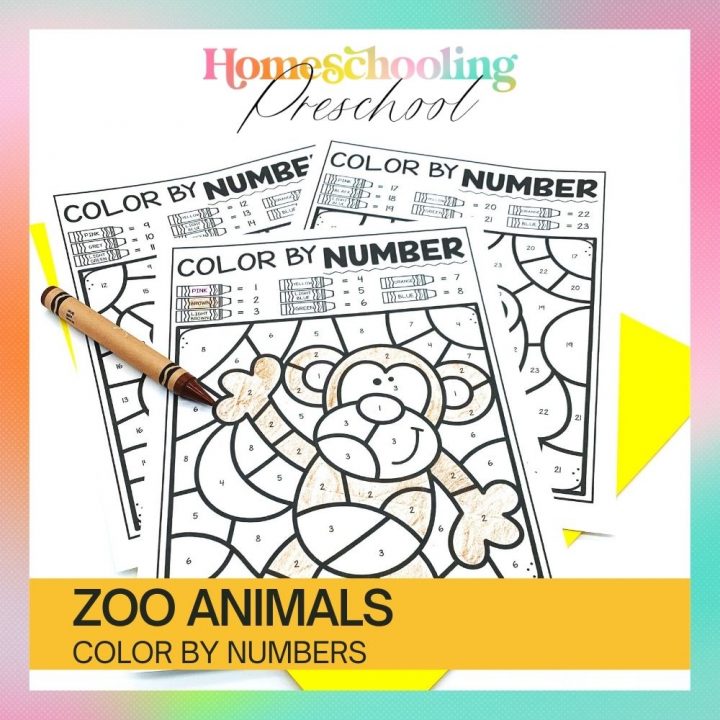 Where to Find Zoo Animals Color by Number Pages
You can find a pack of Zoo Animals Color by Number activity pages in the Homeschooling Preschool Store. Simply click and print to add a no-stress math activity to your preschool. Get ready for lions, monkeys, zebras, and more!
The next time you go to the zoo, round out the day with Zoo Animals Color by Number. Your preschooler will go wild for them!
You May Also Like: