Excitement will grow as your littles can see firsthand a plant growing. This plant a bean experiment is easy and fun!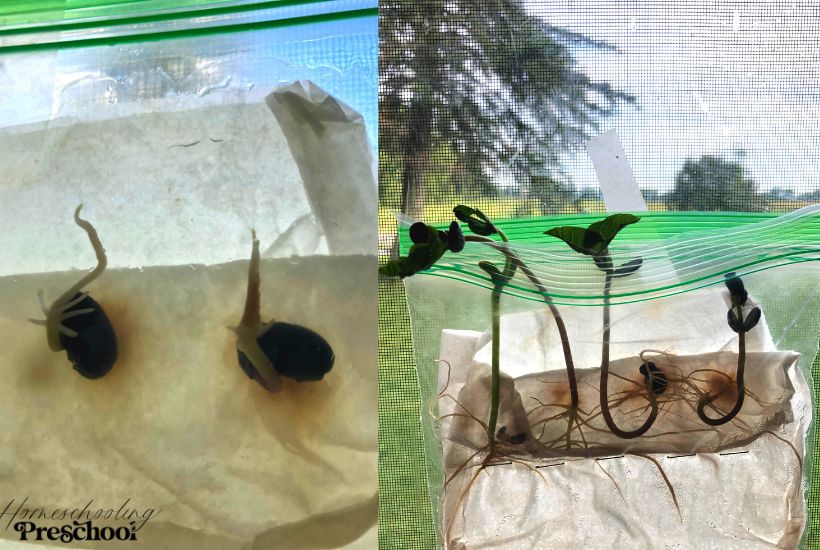 Why Do the Plant a Bean Experiment
Your littles have probably wondered where food comes from. This plant a bean experiment is a great activity to show them that they can grow their own food. They will see that what starts as a dry bean can quickly turn into a growing plant that they are more familiar with. If you are looking for more ideas on what to do with a farm theme, check out our Homeschooling Preschool Curriculum Week 5: Farms.
By using a clear baggie, your littles can see exactly what is happening with the bean. Have them make a prediction (called a hypothesis when talking about experiments) about how a dry bean will turn into a plant. Making a hypothesis is a great way to have your preschooler get familiar with how experiments work.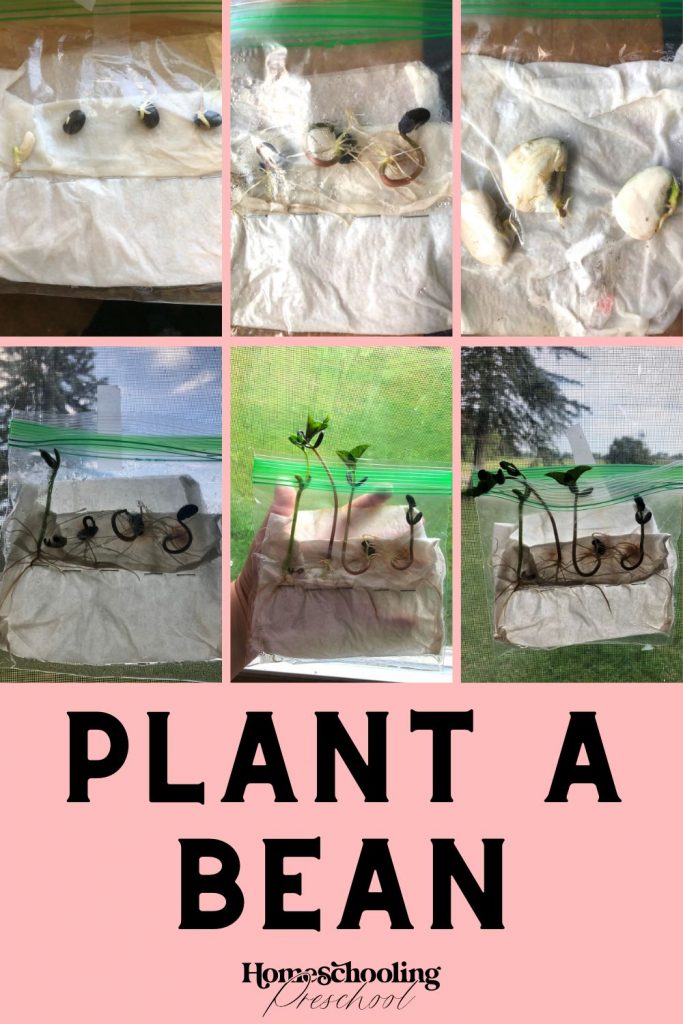 Take pictures and/ or measurements each day to see how it changes. This will help your preschooler to see that change takes time and that the dry bean didn't turn into a full bean plant overnight. You can also have your preschooler draw what the bean looks like each day.
The plant a bean experiment is a perfect way to show talk about the life cycle of a plant. Your preschooler will see that she is starting with a bean. She will be able to document and observe how the bean changes and the different stages it goes through. This will help her to see the cyclical nature of plants.
For an added bonus, your little one is taught patience. No amount of whining and crying will make the bean grow faster. Some things take time and can't be rushed. It's a great lesson to teach in a fun way.
Items Needed
paper towels
water
plastic zipper bag (or clear cup)
dry bean (lima bean, black bean, etc.)
How to Plant a Bean
1 – Get a few sheets of paper towel damp. You will want it wet but not dripping all over.
2 – Fold the wet paper towels to fit into the zipper bag (or cup).
3 – Place the dry beans on the outside of the paper towel. The beans should be between the zipper bag and the wet paper towel. If using a cup, place the bean between the side of the cup and the paper towel. In both cases you should be able to see the beans.
4 – Hang in the zipper bag on the window where it is sunny. If using a cup, place it in the sun.
5 – Wait for the bean to grow. You will want to check back often and make sure that the paper towel stays damp.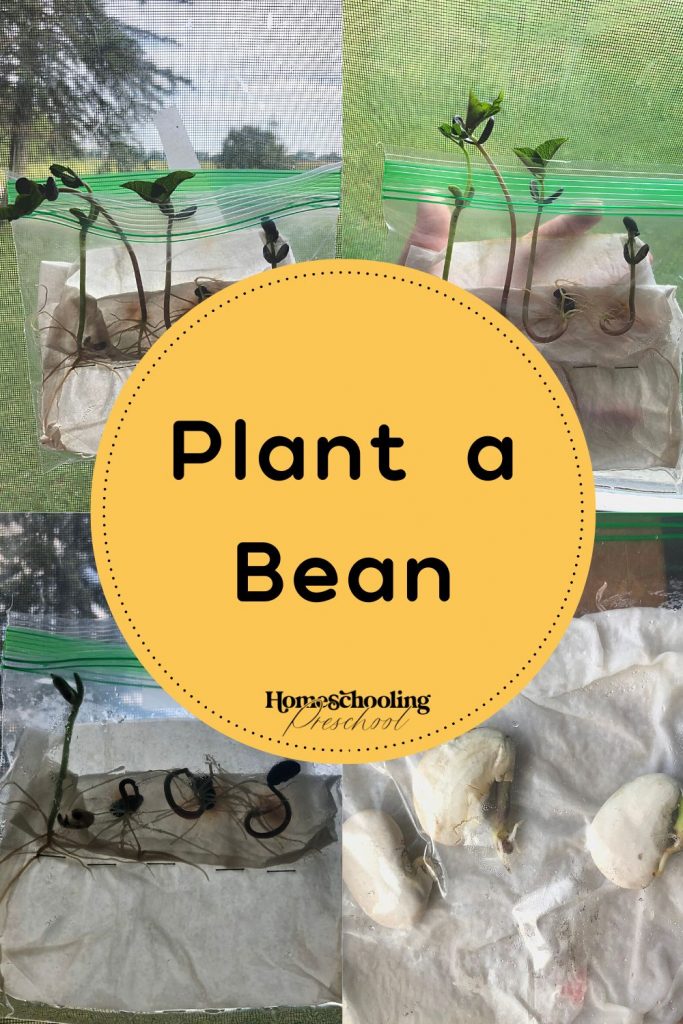 Bean Experiment
Your littles will love seeing how a plant grows. Try out this plant a bean experiment with different beans and see if there is a difference in the bean life cycle.
YOU MAY ALSO LIKE…