Explore books about Memorial Day for preschoolers.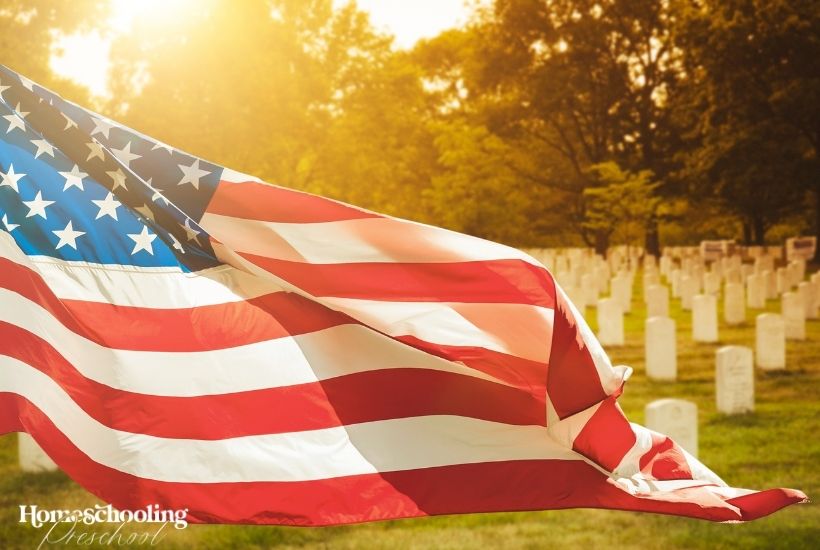 Preschool books that capture the true meaning of Memorial Day can be a challenge to find. To help with your search for Memorial Day-themed books, we have compiled this list of holiday reads for little learners.
By sharing these books about Memorial Day, preschoolers will begin to learn and understand more about the United States of America.
Memorial Day books will help to support discovery about this patriotic holiday and why we celebrate it. To begin teaching preschoolers about Memorial Day, these books can be shared during units on national holidays, patriotism, and history.
By encouraging little ones to learn more about America and Memorial Day, they will begin to really grasp what it means to honor our fallen soldiers.
Take a look at these children's books that are great for learning more about Memorial Day.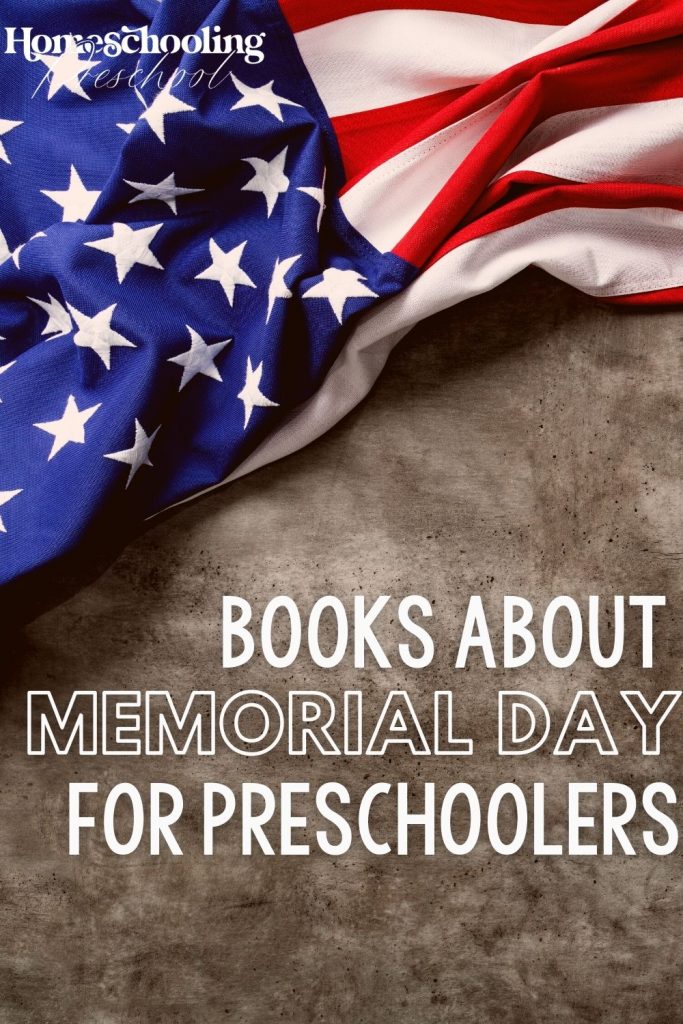 Preschool Memorial Day Books
Celebrate those who fought for our county with this holiday book. Preschoolers will be introduced to Memorial Day and learn its meaning.
Engage little learners with this rhythmic rhyming Memorial Day read. Children will uncover the importance of this holiday as they sing along with the story.
Go on a Freedom Ride with this book that honors America's fallen veterans. Rhyming text and an entertaining storyline make this read perfect for preschool.
Visit the Vietnam Veterans Memorial with a boy and his father. This book captures the significance of Memorial Day in a way that children can understand.
Explore war and remembrance as a young boy asks his grandfather questions in this heartfelt read. Written for young minds, this book is a perfect addition to every preschool library.
Teach children about America with this patriotic picture book. With engaging and colorful imagery, this story is easy for kids to follow.
Educate young children about why and how we celebrate Memorial Day. Real photographs will teach little learners all about this important holiday.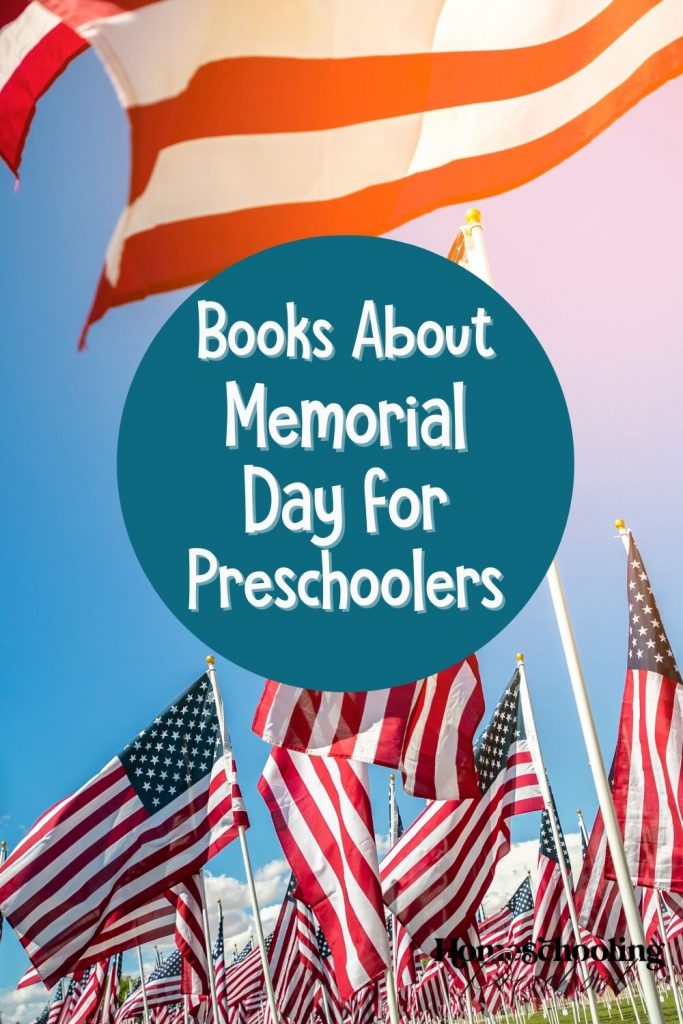 Share this book about Memorial Day festivities with toddlers. Filled with easy-to-understand text, this simple read is a great introduction to the holiday and how it's celebrated.
Show little ones how Americans observe Memorial Day. Filled with a variety of holiday activities, preschoolers will begin to recognize what makes America amazing.
Explain why the American Flag is so important to our country. This book is both engaging and educational for young minds.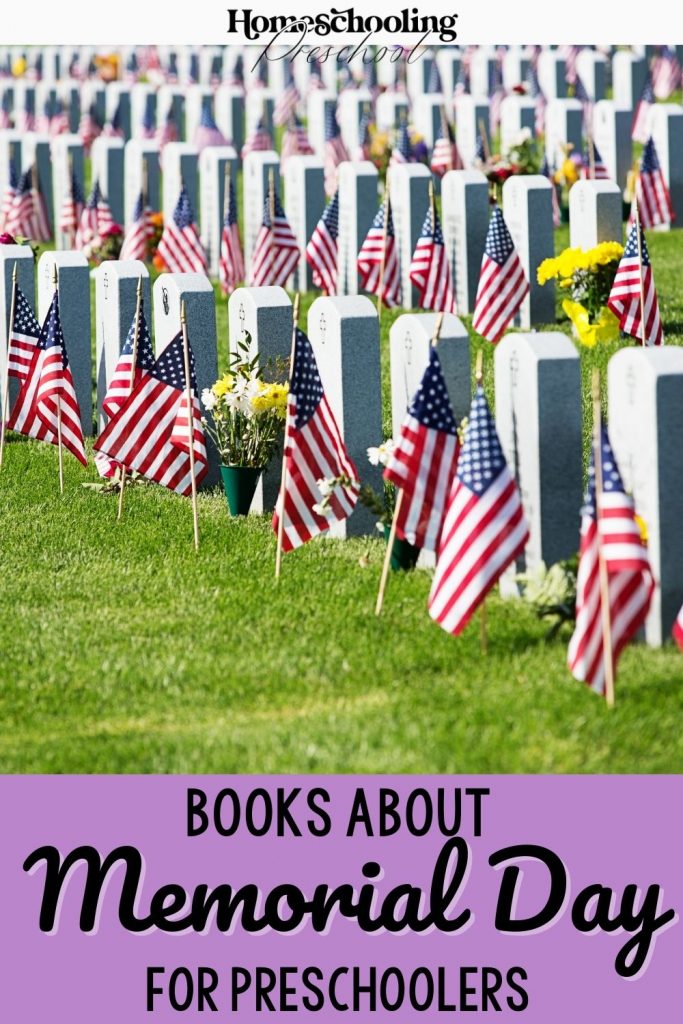 Memorial Day Books for Toddlers
Educate little ones about our country with these incredible Memorial Day books for toddlers. These meaningful books will explain this great holiday so that young minds can understand.
Have you read any of these books about Memorial Day with your preschoolers?
You May Also Like…