It's time to celebrate your little one finishing preschool! Keep reading for some of our best homeschool preschool graduation ideas.
Preschool Graduation
Whew! You made it through homeschooling preschool. Congratulations, mama! Now it's time to show your little one how much she has grown this year.
What better way to celebrate finishing preschool and moving on to kindergarten than with a preschool graduation? It can be a bit overwhelming when it comes to planning a graduation. We have taken the guesswork out of your planning by compiling some homeschool preschool graduation ideas.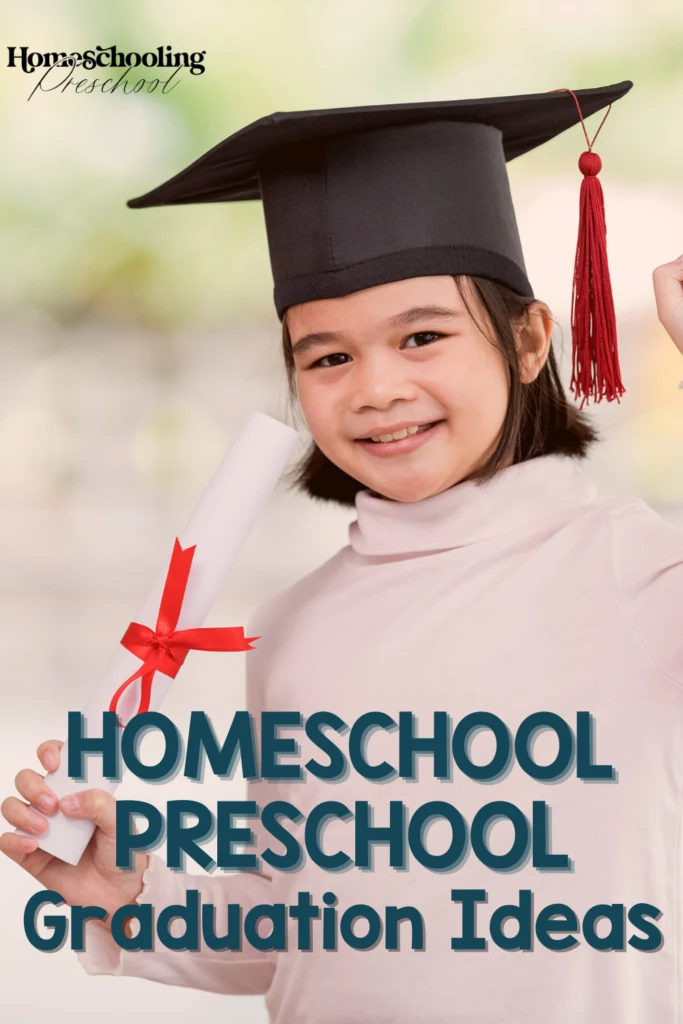 Graduation Ideas
Hand Out a Diploma
There are many free printables to help you make the diploma you are thinking of. You will be able to get the iconic graduate with a diploma picture to put in her memory box with this homeschool preschool graduation idea.
Create a Slideshow
If you are anything like me, you have tons of photos of what you did throughout the year. Put them together into a slideshow (is that what we are still calling it?) to show off what you and your little one worked so hard on this year.
Have Friends and Family for a Graduation Party
What is a graduation without people to help celebrate? Grandma and Auntie will be excited to see your little one isn't being "deprived" of a graduation just because she is homeschooled.
Wear a Graduation Cap (and Gown)
If you are crafty, you can make a graduation cap out of paper and a paper plate. If you don't want to deal with making something, there are caps and gowns that you can buy online.
Some people choose to buy an XL adult shirt and have their little ones wear it each year at the end of the year. This way they can see how much their little ones have grown each year.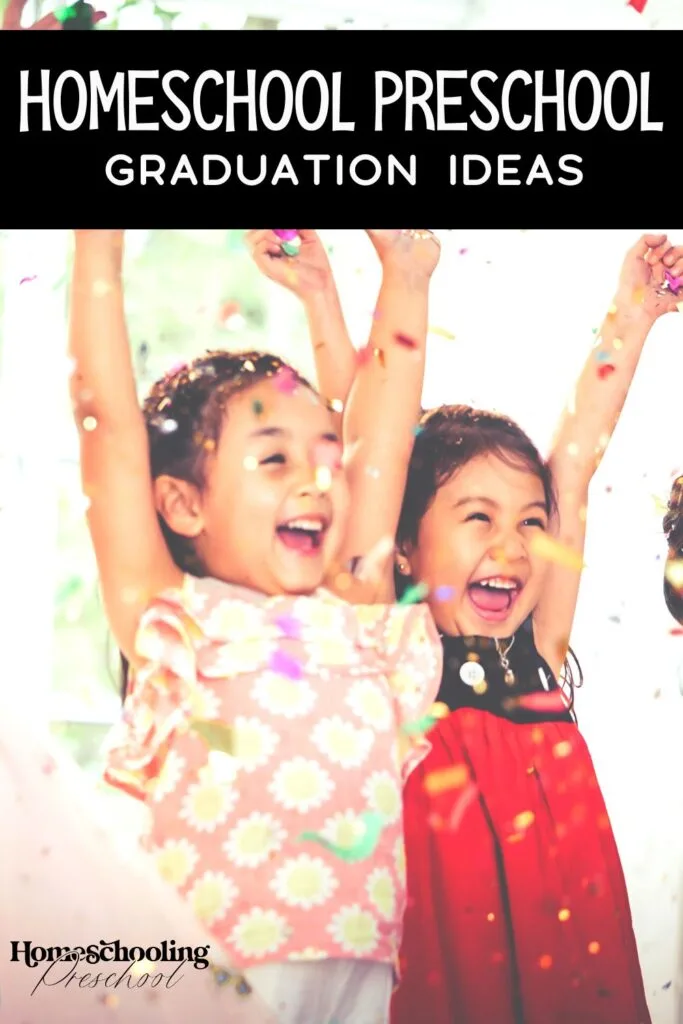 Sing A Song
Maybe you choose your little one's favorite song? Or she can sing her ABCs. Whatever she chooses to sing, it will be adorable. Of all the homeschool preschool graduation ideas, this one is sure to bring a smile to everyone's faces.
Display Art
All those beautiful pictures she worked on all year are sure to be stacking up. Hang some yarn up and use clothes pins to display her pictures. If the pictures throughout the year got "misplaced", have her make some art to help decorate for her graduation.
Send Out Invitations
Sending out invitations makes this preschool graduation feel much more official and important. There is no need to spend tons of money on this (unless you want to). A hand-drawn invitation is sure to enchant the guests. If your little one makes one invitation, you can photocopy it to save time (and her patience).
Decorate
Put up some streamers and balloons to help make this graduation feel like the party it is! The dollar store has tons of great decorations for cheap.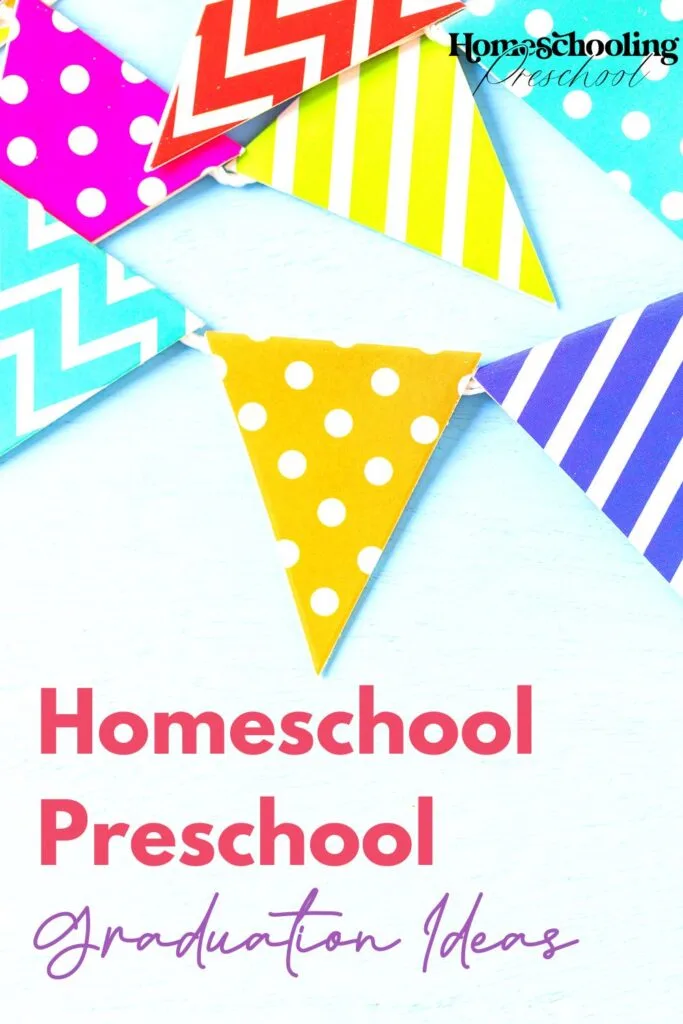 Homeschool Preschool Graduation Ideas
There are many different ways to make your little learner feel special. Consider using some of our homeschool preschool graduation ideas to help put together a graduation that your little one is sure to remember for years to come.
YOU MAY ALSO LIKE…