These children's books about bears are awesome! Learn, clap, and laugh along as you read through them!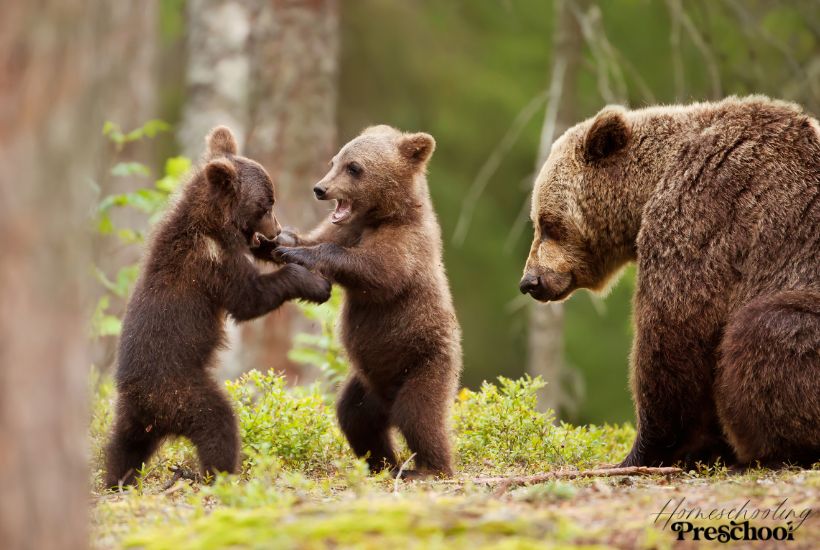 Books about bears can give preschoolers an opportunity to learn fun facts through an entertaining story. Some books can offer young readers a chance to go on a silly imaginative adventure, explore real-life bear habitats, as well as uncover a few life lessons that are hidden within the text.
Bear books are perfect to read during a lesson on bears, with a learning unit on animals, or as a fun read for storytime. Children's books about bears will be at home in any kids' book nook or preschool library.
Here are some of our favorite bear books for preschool!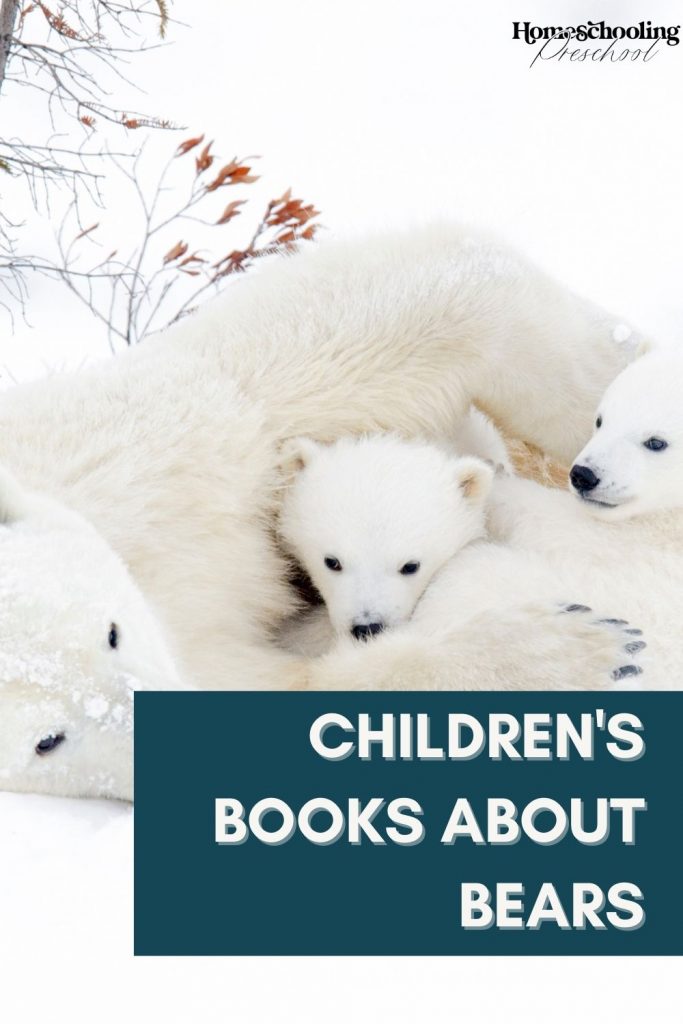 Bear Books for Preschool
This National Geographic book teaches preschoolers the facts about different types of bears. Featuring real life photos, this educational read will captivate young minds.
Enjoy this silly story about a hard-of-hearing bear and how he finally goes into hibernation. Great for reading aloud, this story is funny with rhythmic text.
Share this wild story during the next storytime session. With colorful illustrations and wacky scenarios, this incredible book will teach little learners how to work together in a fun way.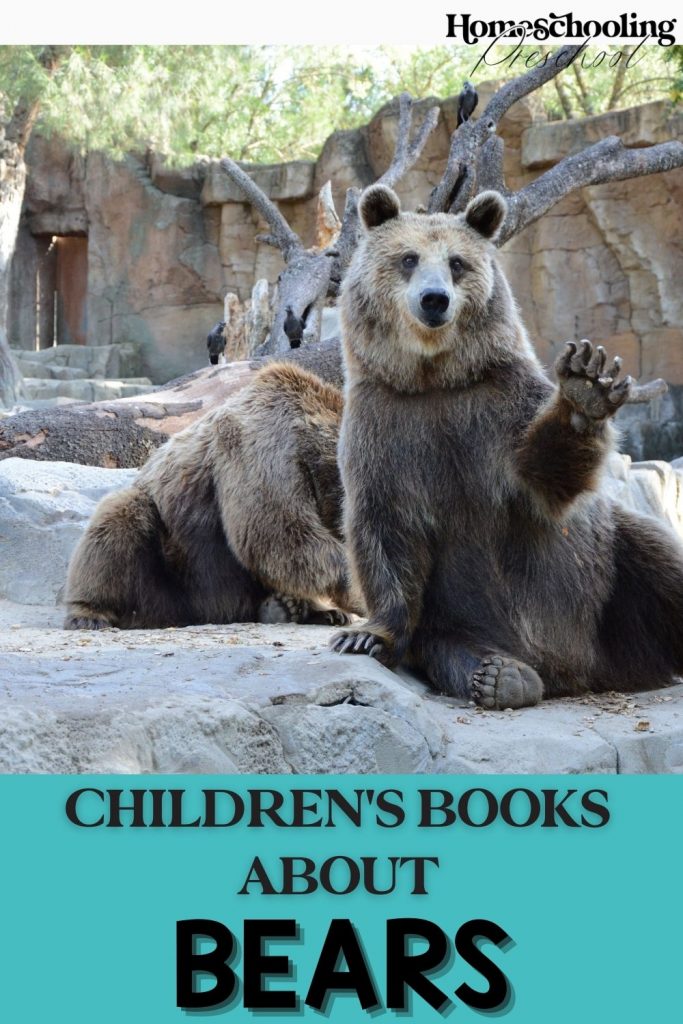 Engage children with this interactive and rhythmic board book about bears and other animals. Preschoolers will enjoy learning colors, sounds, and numbers in a way that young learners can comprehend.
Take little ones on an adventure with a hungry bear. Enjoy this board book complete with eye-catching illustrations and a surprise ending.
Go on an unforgettable adventure through the wilderness with this story. It's a classic tale for all children to read, learn, and even role play.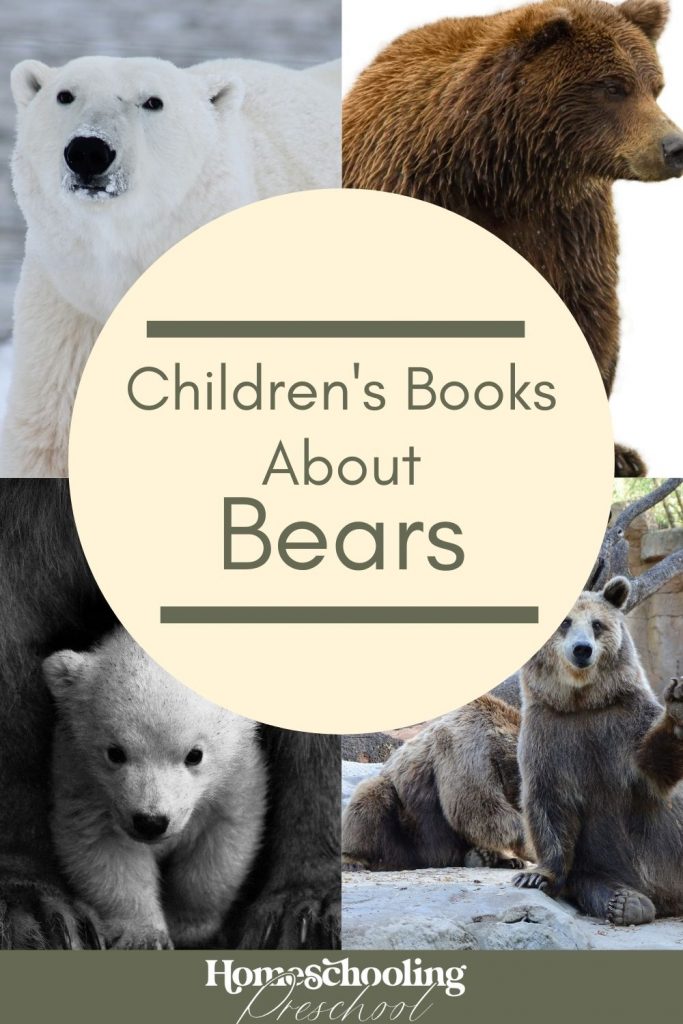 Introduce bears and other animals with this interactive and rhythmic read for preschoolers. Showing animals, sounds, shapes, and colors, this is a must have book for little learners.
This enchanting tale takes you on a journey with a very likable bear cub as he grows up. A story for both kids and adults, this book has magical imagery with a heartfelt message.
Teach young ones how to be considerate when others are sleeping with this super cute bear story. With repetitive text and complementary illustrations, this book is great for little learners.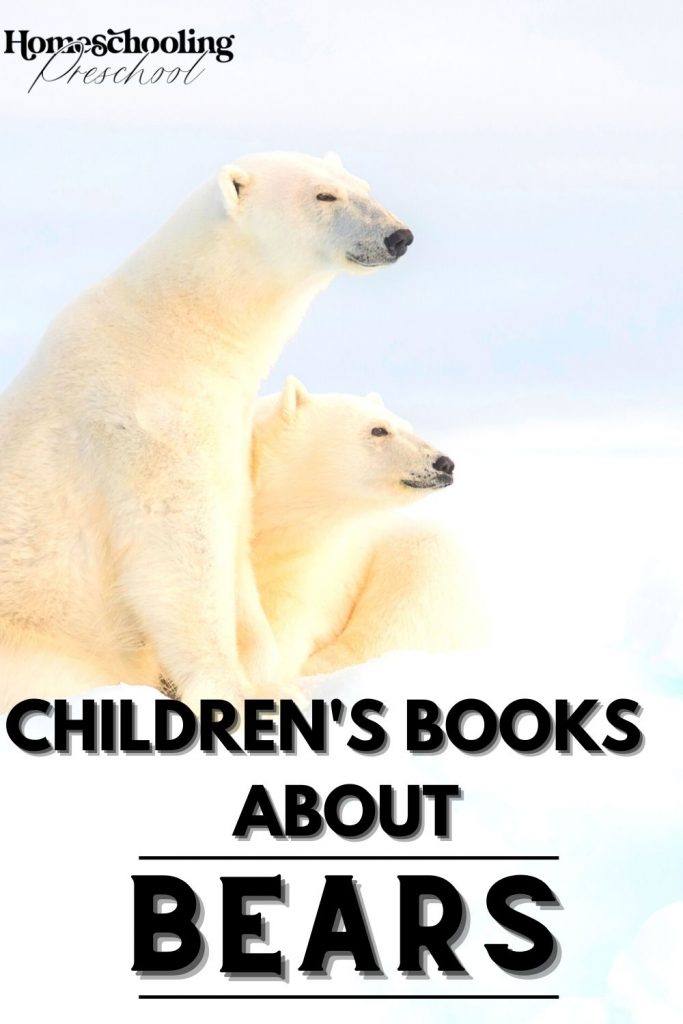 Read aloud this sweet retelling of the classic fairy tale. While the storyline may be a bit different, preschoolers will still love the story.
Books About Bears for Kids
Kids will enjoy learning about bears in homeschool preschool, traditional classes, or just for fun. Combine these educational and engaging stories with creative bear crafts, bear imaginative play, and other bear-related activities to maximize learning about bears for children.
Which of these bear books have you read?
You May Also Like…