Explore these preschool books about diversity!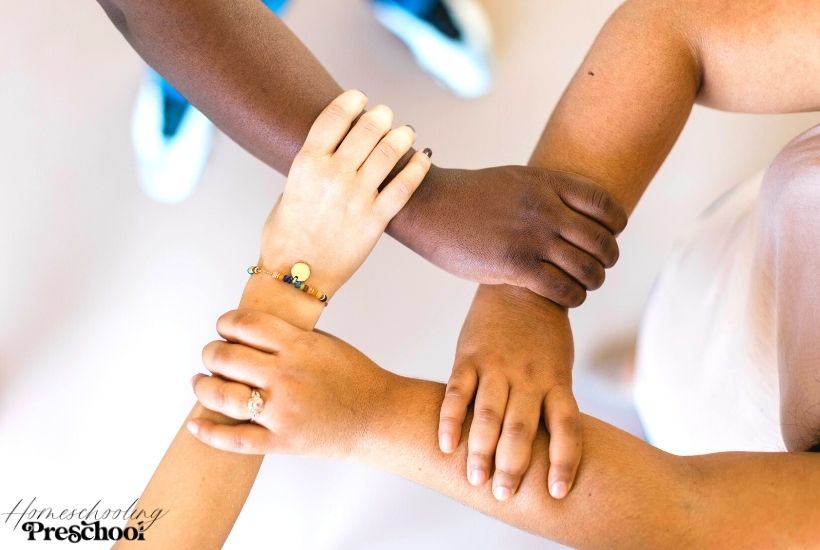 Little learners can celebrate diversity through a good book or two. Stories that feature unique families, cultural variations, and physical differences will help young minds to better understand and accept diversity.
Children will begin to recognize that it's important to make others feel welcome and appreciated, no matter what they look like or where they're from.
Begin by reading books about diversity during a lesson on kindness, acceptance, and community. Sharing these types of books will encourage little ones to ask questions and learn more about all kinds of differences.
Below are some wonderful books about diversity for preschoolers!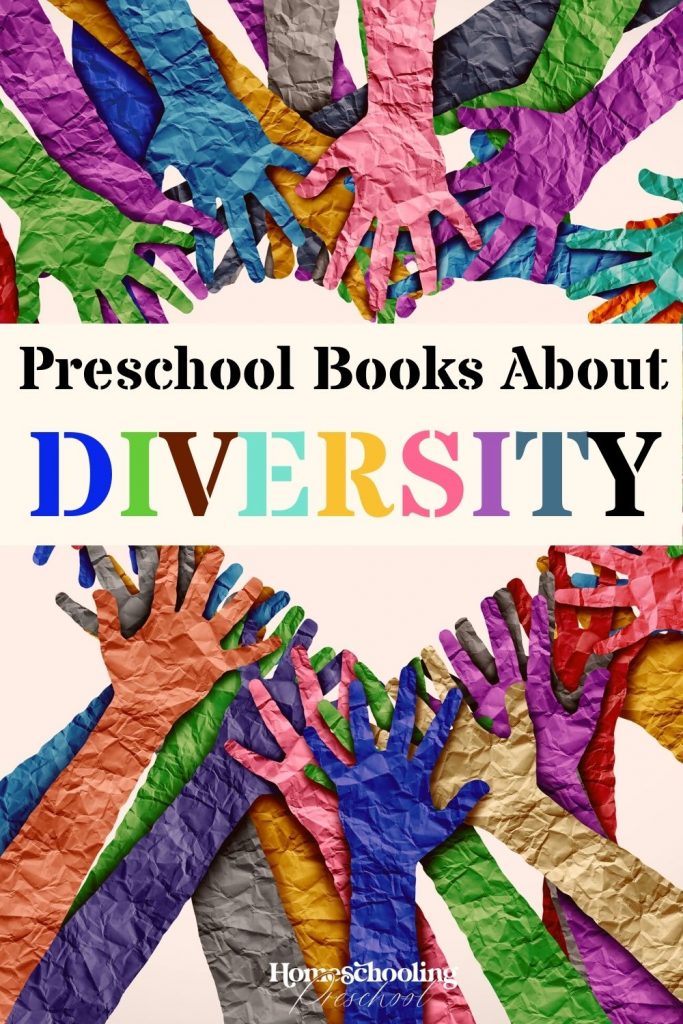 Books About Diversity for Toddlers
Introduce little ones to the concept that not everyone looks like them. Told with your favorite Sesame Street characters, this book teaches acceptance in a way that preschoolers will understand.
Help little learners make the connection of similarities and differences with this wonderful book. It has colorful illustrations and gentle words that pass along the simple message that being you is beautiful.
Celebrate each other's individuality with this colorful story. Young minds will find the rhyming text interesting as they learn to appreciate what makes each person unique.
Embrace what makes you, you with this great story about diversity. Featuring ways to be kind, to listen, and to help others while loving yourself at the same time, makes this book an awesome read for storytime.
Educate little learners that differences are okay with this simple read. Real-life photos that include a variety of family dynamics allows children to better comprehend and relate to the story being told.
Teach kids to welcome all people with this accepting story. This great book showcases diversity and acceptance within a community with interesting illustrations and simple text.
Based on the popular Bob Marley song, "One Love", this kid-friendly board book discusses teamwork and friendship. With bright colors, kids will see loving illustrations about the importance of coming together.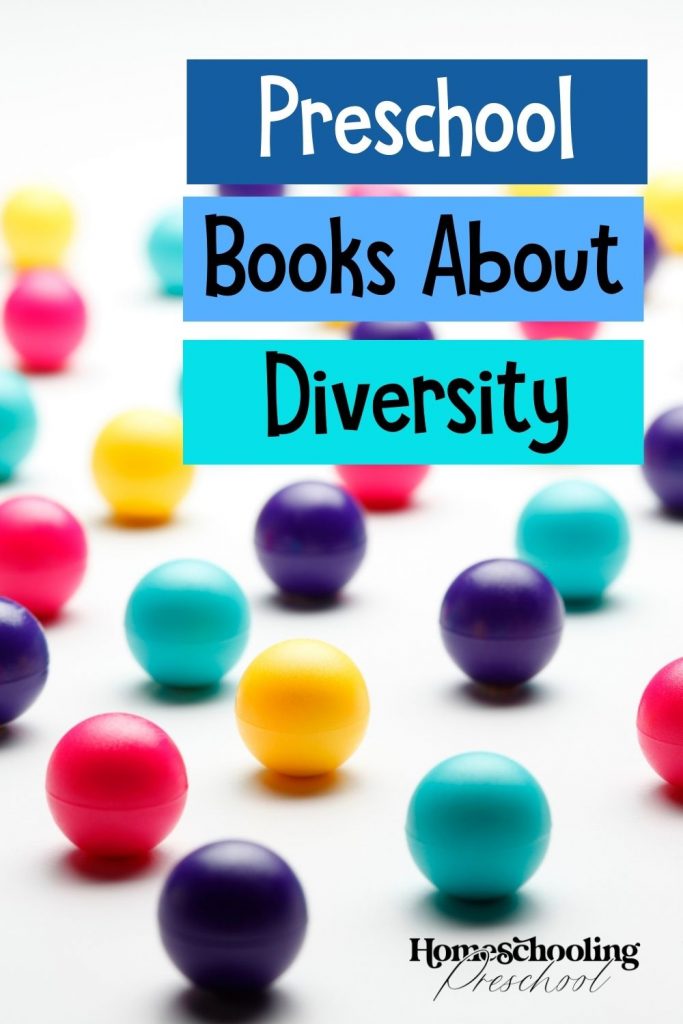 Use positive words to teach children about important values with this wonderful book. Covering themes of diversity, empathy, and more, this alphabetized read is full of heartfelt meaning.
Talk about the value of our differences with young minds. Sharing ways that people differ from each other, this book also sends the message that different is beautiful.
Teach children about diversity with this question and answer read that covers an array of differences. Preschoolers will become familiar with characters with diabetes, autism, physical disabilities, deafness, blindness, and more.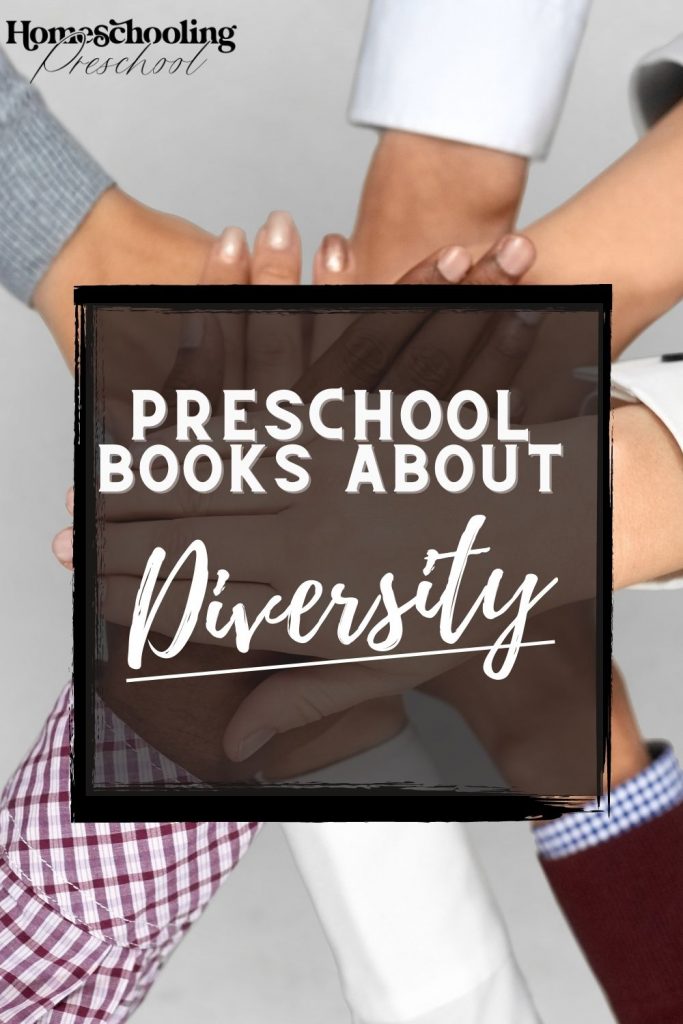 Diversity Books for Preschoolers
By sharing stories that discuss a variety of differences between people, children are able to build on their knowledge, relate, and better understand the topic of diversity. Helping expose little learners to diversity will teach them to embrace and accept the very things that make our world wonderful!
What books about diversity have you chosen to add to your preschool library?
You May Also Like…